Why this program?
The Prescott College Education Department combines innovatory, accessible, quality curriculum with talented, experienced and knowledgeable faculty to provide our undergraduate students with superior training to meet the contemporary needs of students with a high degree of skill, professionalism and expertise. Social Justice is at the heart of the work we do at Prescott College. The rich variety of ethnic identity, languages, and cultural diversity in our country require clear, multiple and accessible pathways for children to experience success. The Education Department at Prescott College recognizes the diverse families, teachers, after-school program directors and community members as partners who strive collaboratively with us to secure the academic success of all children and young adults from birth through 12th grade and beyond. The Professional Preparation Program at Prescott College cultivates the knowledge and skills necessary for future teachers, leaders, and innovative thinkers to foster parent-educator relationships, cultivate collective decision-making processes in addition to other forms of democratic participation which have been historically inaccessible to many families and communities. We strive to offer cutting edge excellence so that educators may support communities, cultural difference, inclusion, and ensure positive learning environments for students from all walks of life.
---
What can you do with this certificate program?
The undergraduate Early Childhood Special Education program is designed to cultivate the knowledge, skills, and dispositions required to teach in a Special Education setting from birth to grade 3/age 8. Successful completion of degree requirements leads to an Institutional Recommendation for Arizona Teacher Certification in Early Childhood Special Education

Our teacher education programs are designed to create competent and preferred practitioners. A balance of foundational theory, current best practices, and relevant field experiences ensures that our undergraduate teacher candidates are highly qualified and prepared for their future careers. Prescott College graduates consistently find placement in a variety of Arizona schools.
Key Program Information
Number of Credits
40
Spring 2024 Application Deadline:
December 20, 2023
Spring 2024 Start Date:
January 16, 2024
Orientation:
Saturday, January 13, 2024
Learning Outcomes
Educational Contexts: Prescott College Education Students can accurately engage historical, legal contexts and political trends within their educational fields of study.
Instructional Design and Assessment: Prescott College Education Students can effectively design meaningful learner-based curricula and assessment in accordance with current and acceptable practice within their educational fields of study.
Justice, Equity, and Inclusion: Prescott College Education Students actively apply responsive cultural knowledge and inclusionary ethics to support minoritized/marginalized students and their communities.
Transformative Instructional Methods: Prescott College Education Students can successfully utilize evidence-based instructional methods and differentiation strategies to develop relevant and transformative learning experiences within a variety of educational contexts.
Content Area Expertise: Prescott College Education Students can demonstrate subject-area expertise in Early Childhood Special Education (birth to age 8).
Residency Requirement
Early Childhood Special Education requires students to attend a minimum of one colloquium event as a student seeking certification as a teacher.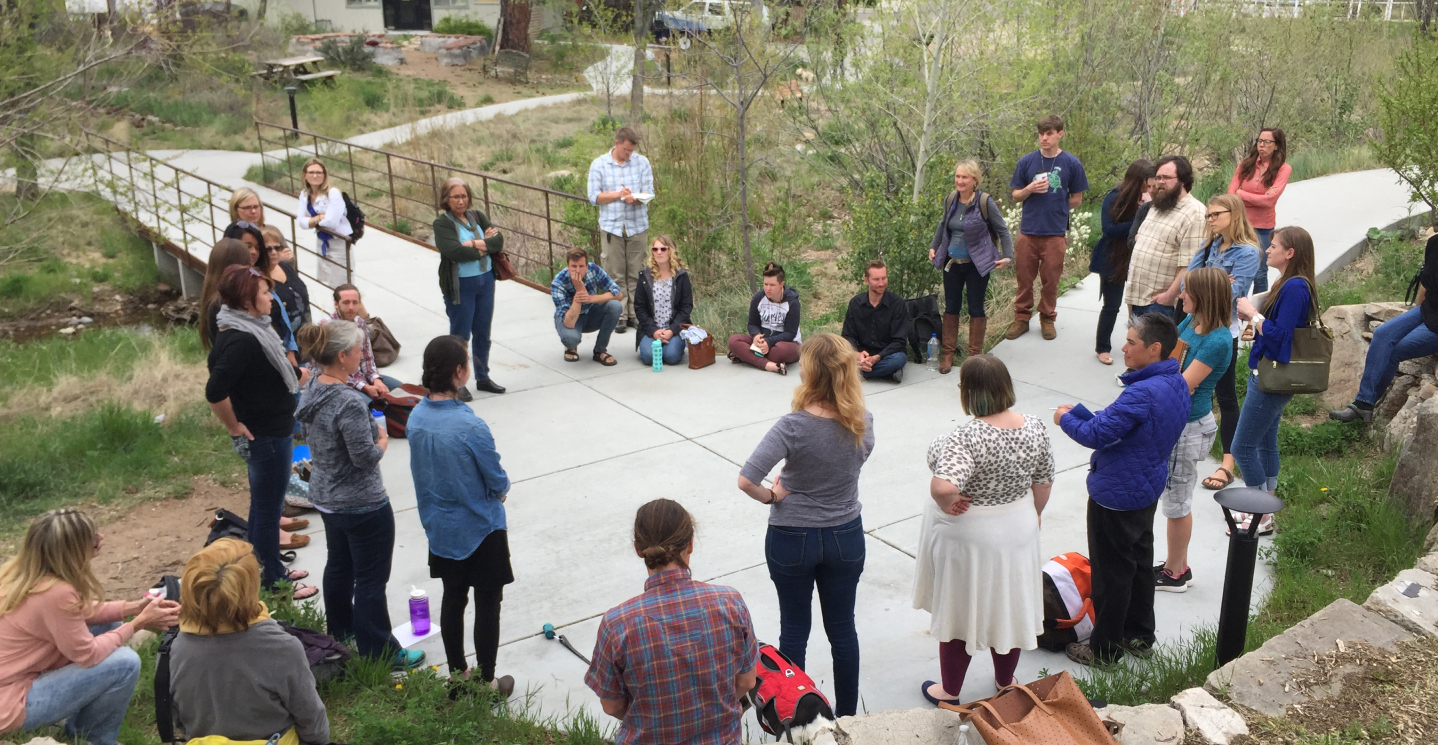 Are you interested in being part of our community?
One thing we all have in common is our passion – passion for helping others, passion for the environment, passion for social justice and a passion for a different kind of learning experience.