Why this program?
Today's complex world requires creative thinkers who see things differently, and seek new ways to innovate. Are you interested in multiple disciplines and constantly wondering "What If?" Are you the type of person who never fit neatly into one category? If you want to blend different areas of study into one academic experience, then this is the program for you.
---
What can you do with this degree?
Graduates pursue a wide range of careers that require a broad set of skills and knowledge across multiple areas of study. Here are a few examples of careers our students have chosen, and the multiple programs they represent:
Sustainability Consultant
Healthcare Administrator
Science Writer
Social Justice Advocate
User Experience Designer
Communication Specialist
Ecological Designer
Professional Coach
---
What will this program look like?
Limited only by your imagination, this program allows you to build precisely the degree you want with precisely the courses and activities, to get you where you want to go. In addition to specific knowledge gained through each course, we'll provide you with overall skills that will help you succeed in this program and in your career. Learn to synthesize knowledge drawing from multiple fields of study. Analyze critical reasoning and create effective arguments. Develop and apply skills through various modes of communication. With personalized and hands-on learning opportunities, you will emerge well-prepared for anything you put your mind to.
Key Program Information
Number of Credits
30

Cost Per Credit
$774
Completed Spring 2024 Application Deadline:
December 20, 2023
Spring 2024 Start Date:
January 16, 2024
Orientation:
Saturday, January 13, 2024
Admissions & Apply
The Master of Arts in Interdisciplinary Studies program at Prescott College allows students to explore topics of personal interest and passion in multidisciplinary ways that grow knowledge, skills, abilities, values, and ways of being.
Students can take existing graduate courses offered in other programs and/or create their own individualized courses (mentored or independent study).
Only two courses are required besides the Capstone.
Students can designate a specialized emphasis area. Emphasis areas can be:

based on other PC master's programs (e.g., Critical Psychology, Food Systems, Resilient & Sustainable Communities);
broad in nature (e.g., Holistic Health, Philosophy, Mathematics); or
highly specific (e.g., Sound Healing, Archetypes & Cultural Memes, Four-Dimensional Spacetime)
The Interdisciplinary Studies Masters Program is accredited by the Higher Learning Commission of the North Central Association. The Higher Learning Commission has approved Prescott College to offer all of its degree titles via distance education.
Click to view program requirements and academic program information in the Course Catalog.
International Association for Interdisciplinary Studies (AIS)
Prescott College is a member of the International Association for Interdisciplinary Studies (AIS), which promotes interdisciplinary education and research. Through AIS, Prescott College faculty and students have access to interdisciplinary conferences, workshops, and Issues in Interdisciplinary Studies journal.
AIS also offers grants and awards to support interdisciplinary research and scholarship. Additionally, members can subscribe to the Integrative Pathways Newsletter, which provides updates on interdisciplinary news, events, and opportunities.
Careers & Opportunities
Career Pathways
Our students are well-prepared for intersecting careers:
Life Coach
Healing Arts Practitioner
Outdoor Program Facilitator
Community College Instructor
Sustainability Consultant
Healthcare Administrator
Science Writer
Social Justice Advocate
User Experience Designer
Communication Specialist
Ecological Designer
Professional Coach
Career Planning
Our Career Services team works with you to map out a plan that works for your goals and your life. There are many ways to get where you're going, and we've seen it all!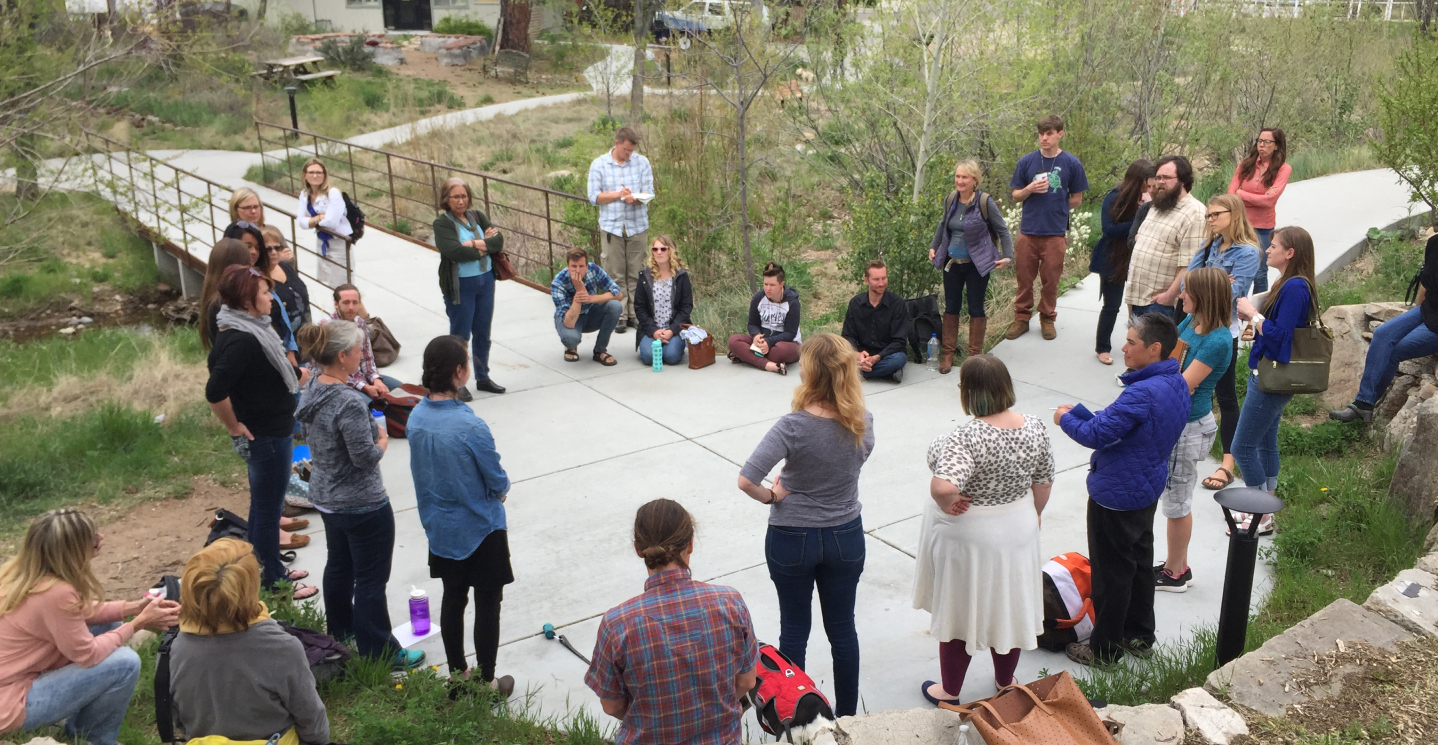 Are you interested in being part of our community?
One thing we all have in common is our passion – passion for helping others, passion for the environment, passion for social justice and a passion for a different kind of learning experience.