Why this program?
Food insecurity and inequity has risen dramatically due to human-induced climate change and increased pressure on natural resources and organisms. It's imperative that we ensure a healthy food system, in every way it nourishes us: growing, harvesting, processing, distributing, marketing, consuming, and waste. You want to not only study food systems, but learn how to lead the way in sustaining all living beings now and in the future.
---
What can you do with this degree?
Our students are well-positioned to participate in most accelerated masters programs at Prescott College, such as Master of Science in Sustainable Food Systems (MSFS). Graduates of this degree have a competitive advantage in careers associated with any and all aspects of the food system. Here are just some of their career choices:
Food System Development Coordinator
Food and Climate Advocate
Farm-to Institution Coordinator
Farm Manager
Nutrition Educator
Organic Advocacy Organization Administrator
Policymaker
Extension/Education & Outreach Coordinator
Registered Dietitian (Master's degree needed)
Organic Certifier
Permaculture Designer
School/Community Garden Manager
Food or Water Policy Researcher
Market Gardener
Teacher
---
What will this program look like?
Our program is based on the UN Food & Agriculture Organization's "10 Elements of Agroecology," which looks to build healthy food systems with environmental, economic, and social resilience to face climate and other mounting challenges. Interdisciplinary by design, take courses across several Prescott College departments (see courses that begin with: ENV, SCD, CRS, HDP, EDU and ALE). Learn how to produce food in your communities with emphasis on localized, urban, and suburban farming systems. Gain ecological literacy through studying diversity, synergies and efficiencies in agroecological systems. Gain global and cultural literacy by examining human and social values and how they are expressed in culture and food traditions. Learn to apply your skills through knowledge and hands-on community engagement.
Key program information
Start Date
January 16, 2024
May 21, 2024 (online students only)
Application Deadlines
December 21, 2023
May 1, 2024 (online students only)
Application Checklist
Completed Application
Official transcripts
List of References
Essay
Admissions & Apply
The Social Justice Studies BA Program is accredited by Higher Learning Commission of the North Central Association. The Higher Learning Commission has approved Prescott College to offer all of its degree titles via distance education..
Click to view program requirements and academic program information in the Course Catalog.
Careers & Opportunities
Career Pathways
Sustainable Food Systems BA/BS degree leads to so many possibilities. Here are just a few:
Food System Development Coordinator
Agricultural Extension Agent
Food Service Director
Food Hub Manager
Local Food Procurement Specialist
Food Recovery Coordinator
Farm-to-Table Program Coordinator
Farm-to-School Program Coordinator
Farmers' Market Manager
Organic Materials Review Institute
Project Director, Non-Profit Organization
Agricultural Business Management / Entrepreneurship
Agricultural Researcher
Agricultural Services and Support
Administrator
Nonprofit Food and Nutrition Program Manager
Food Policy Coordinator
Climate Initiatives Program Officer
Youth Education Programmer
Urban Agriculture Coordinator
Career Planning
Our student success team works with you to map out a plan that works, for your goals and your life. There are many ways to get where you're going, and we've seen it all!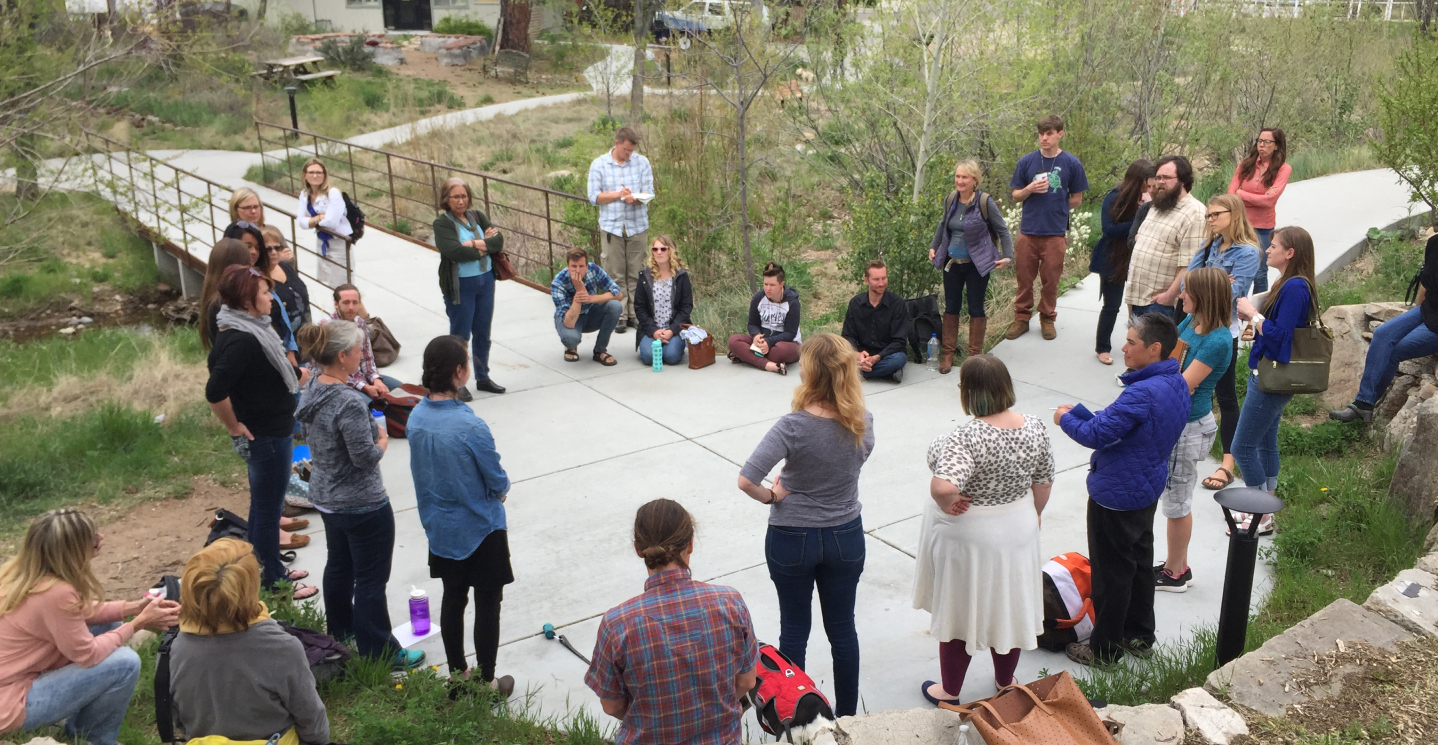 Are you interested in being part of our community?
One thing we all have in common is our passion – passion for helping others, passion for the environment, passion for social justice and a passion for a different kind of learning experience.