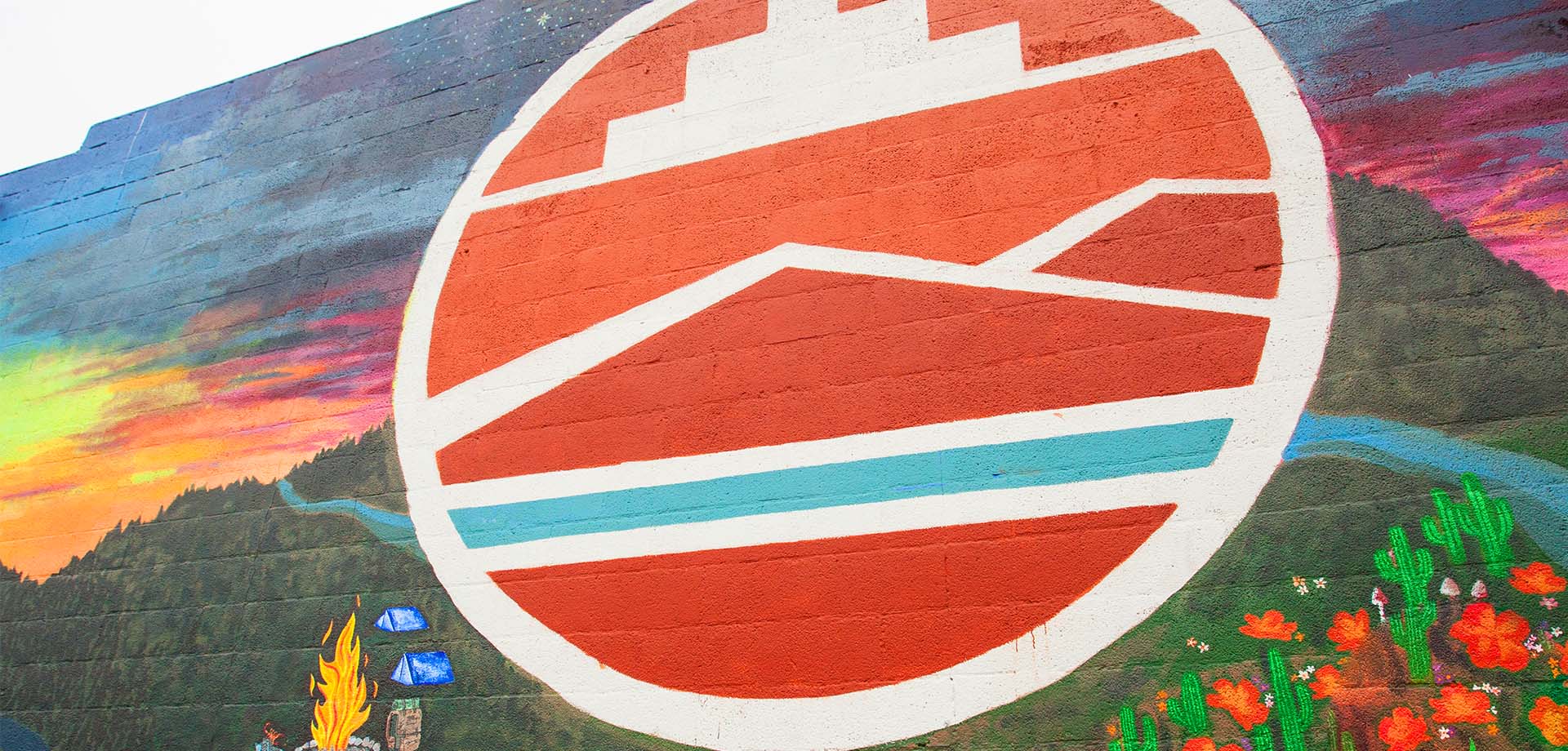 Accessibility & Disability Support Services
Prescott College's Accessibility & Disability Support Services ensure equal educational opportunities for students with disabilities.
Overview
Policies and Procedures for the Americans with Disability Act (ADA)
Prescott College is committed to providing for the needs of enrolled or admitted students who have disabilities under Section 504 of the Rehabilitation Act of 1973 and the Americans with Disabilities Act of 1990 (ADA). Prescott College prohibits and actively discourages discrimination against individuals with disabilities.
We are committed to make services available for any student who can document a disability under Section 504 or the ADA. Prescott College policy calls for reasonable accommodations to be made for students with disabilities on an individualized and flexible basis. It is the responsibility of students with disabilities to request available assistance.
Academic Standards and ADA Accommodation Statement
Prescott College has an institutional commitment to provide equal educational opportunities and access for qualified students with disabilities in accordance with state and federal laws and regulations, including both the Americans with Disabilities Act of 1990 as well as Section 504 of the Rehabilitation Act of 1973. Under the ADA, students requesting ADA accommodations must be able to perform the "essential academic and technical standards of the program". Providing ADA accommodations must not fundamentally alter the program or compromise the essential elements of a course or curriculum, nor will it weaken the academic standards or integrity of a course. Accommodations are an alternative way to accomplish the course requirements by eliminating or reducing disability-related barriers; accommodations "level the playing field", they do not provide an unfair advantage.
Documentation of disabilities as well as advocacy for reasonable accommodations is handled through the Learning Specialist in the Advising and Learning Commons. Reasonable accommodations offered are based on the nature of the disability and the academic environment. Prescott College promotes the development of academic and personal growth, life-long learning, academic integrity, as well as equal access to all programs, services, activities and courses for students.
Accommodation Process for Students with Disabilities
Students with disabilities who require accommodations to access courses, programs, services, activities, and facilities must provide documentation of disability to appropriate personnel in a timely manner.
Disability-related documents are kept confidential and shared with College personnel on a limited and need-to-know basis.
Based on the submitted disability documentation, the ADA coordinator will determine if the student is eligible for reasonable accommodations.
If the student is eligible for reasonable accommodations, the interaction between the disability and the academic environment will be explored to determine possible reasonable accommodations. Consultation with faculty, staff, and outside professionals regarding essential elements and reasonable accommodations will occur as needed.
The student requesting accommodations will be notified of the process for the provision of reasonable accommodations and all relevant activity will be documented in the student's confidential file.
Since the responsibility for provision of accommodations often involves instructors and students, instructors can contact the ADA coordinator with concerns or questions about reasonable accommodations. Instructors are not expected to compromise or alter essential elements of their course or evaluation standards.
Students with disabilities are responsible for contacting the ADA coordinator if reasonable accommodations are not implemented in an effective or timely way. The ADA coordinator works with College personnel and students requesting ADA-related accommodations to resolve disagreements regarding recommended accommodations. When needed, the ADA Officer is available to assist with resolution of disagreement and to assure institutional compliance with the ADA.
Students with disabilities who believe they have been discriminated against on the basis of their disability may contact the ADA coordinator.
Each student bears the responsibility to submit requests for accommodations, auxiliary aids and/or services in a timely manner.
Temporary Disabilities
Services are available to students with temporary disabilities to provide access to campus academic programs and services. Assistance cannot be provided for tasks of a personal nature, including but not limited to assisting with health care issues. Students must submit appropriate documentation of their condition to the ADA coordinator.
ADA Contact
Questions and concerns regarding ADA accommodations and resources can be directed to:
Lisa Whittaker
ADA Coordinator & Learning Specialist
Kristine Preziosi
Associate Dean of Student Affairs and Title IX Coordinator/Risk Manager
P: (928) 350-2306
E: [email protected]

Start Your Journey
We provide an education that spans areas of study and brings together knowledge from various fields.