Why this program?
You are passionate about transforming food systems into sustainable and equitable systems for all. You want to lead the charge in affecting best policy and business practices across all types of communities locally and globally. You believe that food supply and food availability solutions lie at the intersection between health, environment, social justice, and policy. You are eager to learn from experts from varying perspectives and disciplines. You want to start making meaningful impact as soon as possible, and want an accelerated program that maintains the highest level of quality and education.
---
What can you do with this degree?
With both a business and graduate degree under your belt, fulfilling careers in Sustainable Food Systems are plentiful. Some examples are:
Food Policy Director/Analyst
Restaurant Manager/Owner
Nonprofit Administrator/Executive Director
Value Chains/Sustainability Advisor
Entrepreneur
College professor
---
What will this program look like?
The Master of Science in Sustainable Food Systems is an experience that combines a vibrant online learning environment with the skills, support, knowledge, and networks to help students become leaders in the movements to establish food justice, strong regional food economies, sustainable diets and health, food policy, biodiversity and climate resilience, restorative agroecological approaches to food production, and many other associated career pathways. The program centers equity, sustainability, and knowledge diversity with a common core of courses designed to be completed in one to two years, depending on the student's chosen pace. All students complete a final Capstone project.
Admissions Information
Number of Credits
45

Cost Per Credit
$774
Start Dates
August 22, 2023
Completed Fall 2023 Application Deadline
August 9, 2023
Application Checklist
Completed Application
personal statement
Current resume
Official transcripts
List of References

Key Program Information
This distinctive program offers a dual degree in a minimum of 45 credits–an amazing value for someone interested in making a difference in sustainable food systems through the lens of business.
A dual degree is highly sought after by employers. Individuals with this unique degree have a breadth of understanding of food systems knowledge and how to impact change in areas like policy, food justice and sustainability, with the added principal MBA skills in impact measurement, marketing, leadership, ESG and triple bottom line performance.
The MBA/Sustainable Food System MS Dual Degree program is accredited by the Higher Learning Commission of the North Central Association. The Higher Learning Commission has approved Prescott College to offer all of its degree titles via distance education.
Click to view program requirements and academic program information in the Course Catalog.
Careers & Opportunities
Career Pathways
The MBA/Sustainable Food Systems MS degree leads to so many possibilities. Here are just a few:
Food Policy Director/Analyst
Restaurant Manager/Owner
Nonprofit Management/Executive Director
Value Chains /Sustainability Advisor
Entrepreneur
College professor
Consultant
Career Planning
Our Career Services team works with you to map out a plan that works for your goals and your life. There are many ways to get where you're going, and we've seen it all!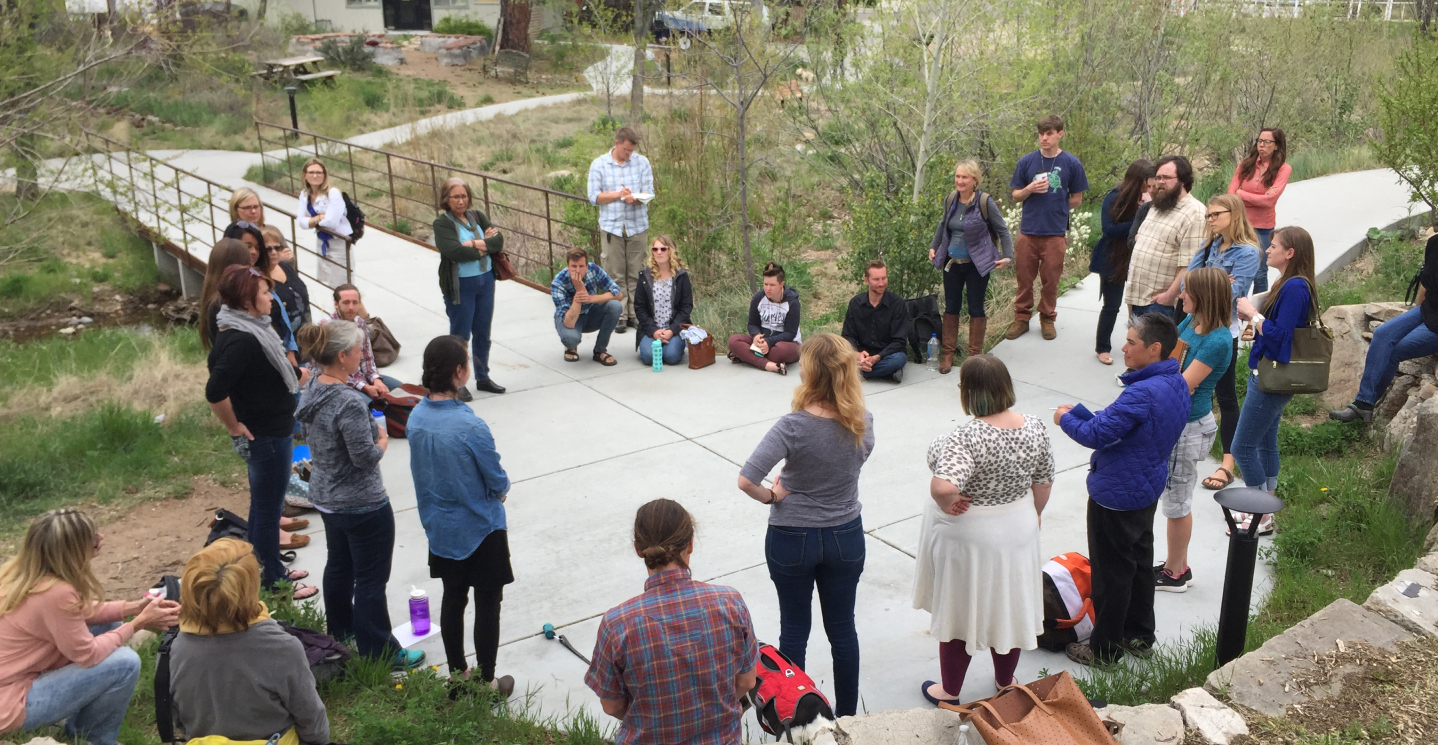 Are you interested in being part of our community?
One thing we all have in common is our passion – passion for helping others, passion for the environment, passion for social justice and a passion for a different kind of learning experience.