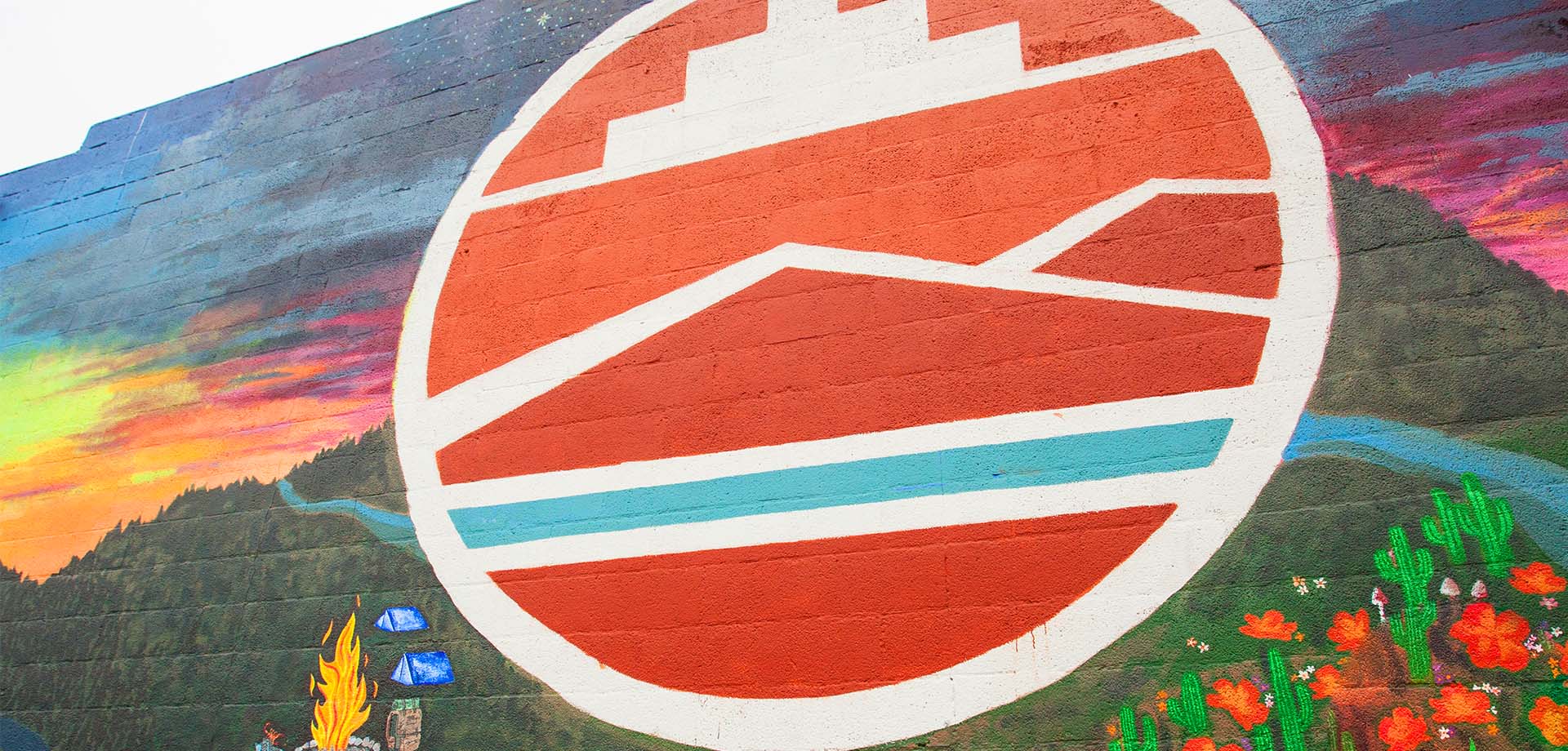 Consumer Protection Agency
State Consumer Protection Agency Contacts
Use the list below to find your state's agency contact information.
Alabama
Alabama Department of Postsecondary Education
135 South Union Street
Montgomery, AL 36104
Phone: 334-293-4500
Alaska
Alaska Commission on Postsecondary Education
PO Box 110505
Juneau, AK 99811-0505
Phone: 907-465-2962
Arkansas
Arkansas Department of Higher Education
423 Main Street, Suite 400
Little Rock, AR 72201
Phone: 501-371-2000
Arizona
Arizona Attorney General
1275 West Washington Street
Phoenix, AZ 85007-2926
Phone: 602-542-5025
California
Department of Consumer Affairs
Consumer Information Center
1625 North Market Blvd., Suite N-112
Sacramento, California 95834
Phone: 833-942-1120
[email protected]
Colorado
Colorado Department of Higher Education
1560 Broadway, Suite 1600
Denver, CO 80202
Phone: 303-866-2723
Connecticut
Education & Employment Information Center
61 Woodland Street
Hartford, CT 06105-2326
Phone: 800-842-0229
Delaware
Delaware Department of Education
401 Federal Street
(Federal & Loockerman Streets)
Dover, DE 19901
Phone: 302-735-4000
Florida
Commission for Independent Education
325 W. Gaines Street, Suite 1414
Tallahassee, FL 32399-0400
Phone: 850-245-3200
Georgia
Nonpublic Postsecondary Education Commission
2082 East Exchange Place, Suite 220
Tucker, GA 30084-5305
Phone: 770-414-3300
Hawaii
Department of Commerce & Consumer Affairs, Office of Consumer Protection
235 South Beretania Street, Suite 801
Honolulu, HI 96813
Phone: 808-587-3222
Idaho
Idaho State Board of Education
650 West State Street, Room 307
Boise, ID 83702
Phone: 208-334-2632
Illinois
Illinois Board of Higher Education
1 No. Old State Capitol Plaza, Ste. 333
Springfield, IL 62701
Phone: 217-782-2551
Indiana
Indiana Commission on Proprietary Education
Board for Proprietary Education
Indiana Commission for Higher Education
101 West Ohio Street, Suite 670
Indianapolis, IN 46204
Phone: 317-464-4400
Iowa
Iowa College Student Aid Commission
Attn: Carolyn Small
430 E. Grand Ave, Floor 3
Des Moines, IA 50309
Phone: 515-725-3400
Kansas
Kansas Board of Regents
Private Board of Regents
1000 SW Jackson Street, Suite 520
Topeka, KS 66612-1368
Phone: 785-430-4240
Kentucky
Kentucky Council on Postsecondary Education
Attn: Sarah Levy, Director of Postsecondary Licensing
1024 Capital Center Drive, Suite 320
Frankfort, KY 40601
Phone: 502-573-1555
Louisiana
Louisiana Attorney General, Office of Consumer Protection
1885 N. Third Street
Baton Rouge, LA 70802
Phone: 225-326-6465
Maine
Maine Department of Education
Maine DOE
23 State House Station
Augusta, ME 04333-0023
Phone: 207-624-6600
Maryland
Maryland Higher Education Commission
6 North Liberty Street
Baltimore, MD 21201
Phone: 888-743-0823 | 410-528-8662
Massachusetts
Massachusetts Board of Higher Education
One Ashburton Place, Room 1401
Boston, MA 02108
Phone: 617-994-6950
Michigan
Licensing and Regulatory Affairs, Bureau of Commercial Services
Office of Postsecondary Services
Proprietary School Unit
PO Box 30018
Lansing, MI 48909
Phone: 517-241-7000
Minnesota
Minnesota Office of Higher Education
1450 Energy Park Drive, Suite 350
St. Paul, MN 55108-5227
Phone: 651-642-0567
Mississippi
Mississippi Commission on College Accreditation
3825 Ridgewood Road
Jackson, MS 39211
Phone: 601-432-6647
Missouri
Missouri Department of Higher Education
205 Jefferson Street
PO Box 1469
Jefferson City, MO 65102-1469
Phone: 573-751-2361
Montana
Montana Department of Justice, Office of Consumer
Protection
2225 11th Avenue
PO Box 200151
Helena, MT 59620-0141
Phone: 406-444-4500
Nebraska
Nebraska's Coordinating Commission for Postsecondary Education
Office of the Attorney General
2115 State Capitol
Lincoln, NE 68509
Phone: 402-471-2682
Nevada
Nevada Commission on Postsecondary Education
8778 S. Maryland Parkway, Ste. 115
Las Vegas, NV 89123
Phone: 402-702-486-7330
New Hampshire
Department of Education-Division of Higher Education-Higher Education Commission
101 Pleasant Street
Concord, NH 03301
Phone: 603-271-3494
New Jersey
20 West State Street
PO Box 542
Trenton, NJ 08625
Phone: 609-292- 7225
New Mexico
New Mexico Higher Education Department
2048 Galisteo
Santa Fe, NM 87505
Phone: 505-476-8400
New York
Office of College and University Evaluation
89 Washington Avenue, Room 969 EBA
Albany, NY 12234
Phone: 518-474-2593
North Carolina
Post-Secondary Education Complaints, c/o Assistant Director of Licensure and Workforce Studies, University of North Carolina General Administration
910 Raleigh Road
Chapel Hill, NC 27514
Phone: 919-962-1000
Email: [email protected]. The individual may contact UNC General Administration for further details.
North Dakota
North Dakota University System
State Capitol
600 E. Boulevard Ave. Department 215
Bismarck, ND 58505
Phone: 701-328-5570
Ohio
Ohio Department of Higher Education
25 South Front Street
Columbus, OH 43215
Phone: 614-466-6000
Oklahoma
Oklahoma State Regents for Higher Education
655 Research Parkway, Suite 200
Oklahoma City, OK 73104
Phone: 405-225-9100
Oregon
Oregon Student Assistance Commission, Office of Degree Authorization
1500 Valley River Drive, Suite 100
Eugene, OR 97401
Phone: 800-452-8807
Pennsylvania
Pennsylvania Department of Education
333 Market Street
Harrisburg, PA 17126
Phone: 717-783-8228
Rhode Island
Rhode Island Board of Governors for Higher Education
Shepard Bldg. Suite 524
80 Washington Street
Providence, RI 02903
Phone: 401-456-6000
South Carolina
SC Commission on Higher Education
1122 Lady Street, Suite 300
Columbia, SC 29201
Phone: 803-737-2260
South Dakota
South Dakota Office of the Attorney General, Division of Consumer Protection
1302 E. Hwy 14 STE 1
Pierre, SD 57501-8501
Phone: 605-773-3215
Tennessee
Tennessee Higher Education Commission
404 James Robertson Parkway, Suite 1900
Nashville, TN 37243-0830
Phone: 615-741-3605
Texas
Texas Higher Education Coordinating Board, Academic Affairs and Research
1200 E. Anderson Lane
Austin, TX 78711-2788
Phone: 512-427-6101
Utah
Utah Division of Consumer Protection
160 East 300 South, 2nd Floor
PO Box 146704
Salt Lake City, UT 84114-6704
Phone: 801-530-6601
Vermont
Department of Education
120 State Street
Montpelier, VT 05620-2501
Phone: 802-828-3135
Virginia
State Council of Higher Education for Virginia
101 N. 14th Street, 10th FL
James Monroe Building
Richmond, VA 23219
Phone: 804-225-2600
Washington
Washington State Office of the Attorney General
1125 Washington St SE
PO Box 40100
Olympia, WA 98504-0100
Phone: 360-753-6200
West Virginia
West Virginia Council for Community and Technical College Education
1018 Kanawha Blvd E, Suite 700
Charleston, WV 25301-2800
Phone: 304-558-0265
Wisconsin
Wisconsin Education Approval Board
431 Charmany Drive, Ste. 102
Madison, WI 53719
Phone: 608-266-1996
Wyoming
Wyoming Department of Education
2300 Capitol Avenue, Hathaway Building, 2nd Floor
Cheyenne, WY 82002-0050
Phone: 307-777-7690

Start Your Journey
We provide an education that spans areas of study and brings together knowledge from various fields.