August 30, 2023
Alumni Reunite on the San Juan River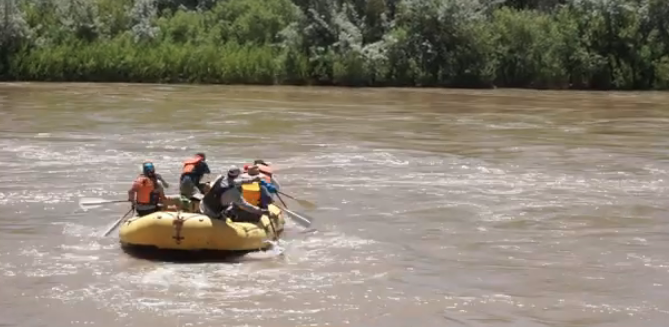 The Prescott College alumni raft trip was a tremendous gift to those who joined. It was a wonderful opportunity to not only re-introduce alumni to a memory of life as a student but to each other and to the amazing team that guided the trip. We are hoping for a fall excursion and perhaps next spring.
During the trip, one of the alumnae, Copland, asked the group what they could do to help the college. With enthusiasm and energy, the group provided responses that included helping recruit, guest lecturing, mentoring, and gifting. It did my heart good to hear the passion and excitement for reconnecting. Thank you, Copland, for leading that conversation. We are thrilled that people are wanting to engage and look forward to many more events, trips, and activities.
The trip was documented by Award-winning Filmmaker Brian Lilla '93 (BA, Experiential Education).