Why this program?
You believe that mental and emotional wellness is the key to a healthy society. You believe that external factors greatly affect a person's well-being, and you want to learn how to help achieve true and lasting wellness. You want to do more than counsel; you want to advocate and help your clients understand and process the issues they face, while helping them to develop healthy coping mechanisms. They are a guide on their clients' journey.
---
What can you do with this degree?
Our graduates in this program become a licensed professional counselor and go onto careers where the main focus is counseling and helping clients to live healthy, balanced, and fulfilling lives.
---
What will this program look like?
Our Masters of Science in Counseling Program is 100% online, three-day on-campus residency. Our curriculum filters through the lens of social and environmental justice; our learning approach is interdisciplinary and student-centered. Integrate global and local social issues into your practice, while you focus on your academic and professional goals. Discover the ways multi-generational and transcultural woundings contribute to mental and emotional concerns. Learn to use power and privilege to give voice to those who have none. Add an area of emphasis: Human Sexuality Counseling; Marriage, Couple, and Family Counseling; Social Justice in Counseling; and Somatic Counseling. Pair this degree with post graduate certificates in Adventure-based Counseling, Nature-based Counseling, or Expressive Art Therapy to enhance your learning and future practice.
Admissions Information
Number of Credits
60
Cost Per Credit
$830
Start Dates
August 22, 2023
January 17, 2023
Fall 2023 Priority Deadline
June 1, 2023
Fall 2023 Final Deadline
July 15, 2023
Application Checklist
Completed Application
Application Essay
Current resume
Official transcripts
Professional/academic References
Admissions interview

Key Program Information
Elective courses: Up to 14 elective courses offered
Emphases offered in Human Sexuality Counseling; Marriage, Couple and Family Counseling; Social Justice in Counseling; and Somatic Counseling
Post-graduate certificates offered in Adventure-based Therapy, Nature-based Therapy, and Expressive Art Therapy
For further details about the Master of Science in Counseling Program, please read through the current Student Handbook
The Master of Science in Counseling is accredited by the Council for Accreditation of Counselor and Related Educational Programs (CACREP).
Higher Learning Commission of the North Central Association. The Higher Learning Commission has approved Prescott College to offer all of its degree titles via distance education.
Click to view program requirements and academic program information in the Course Catalog.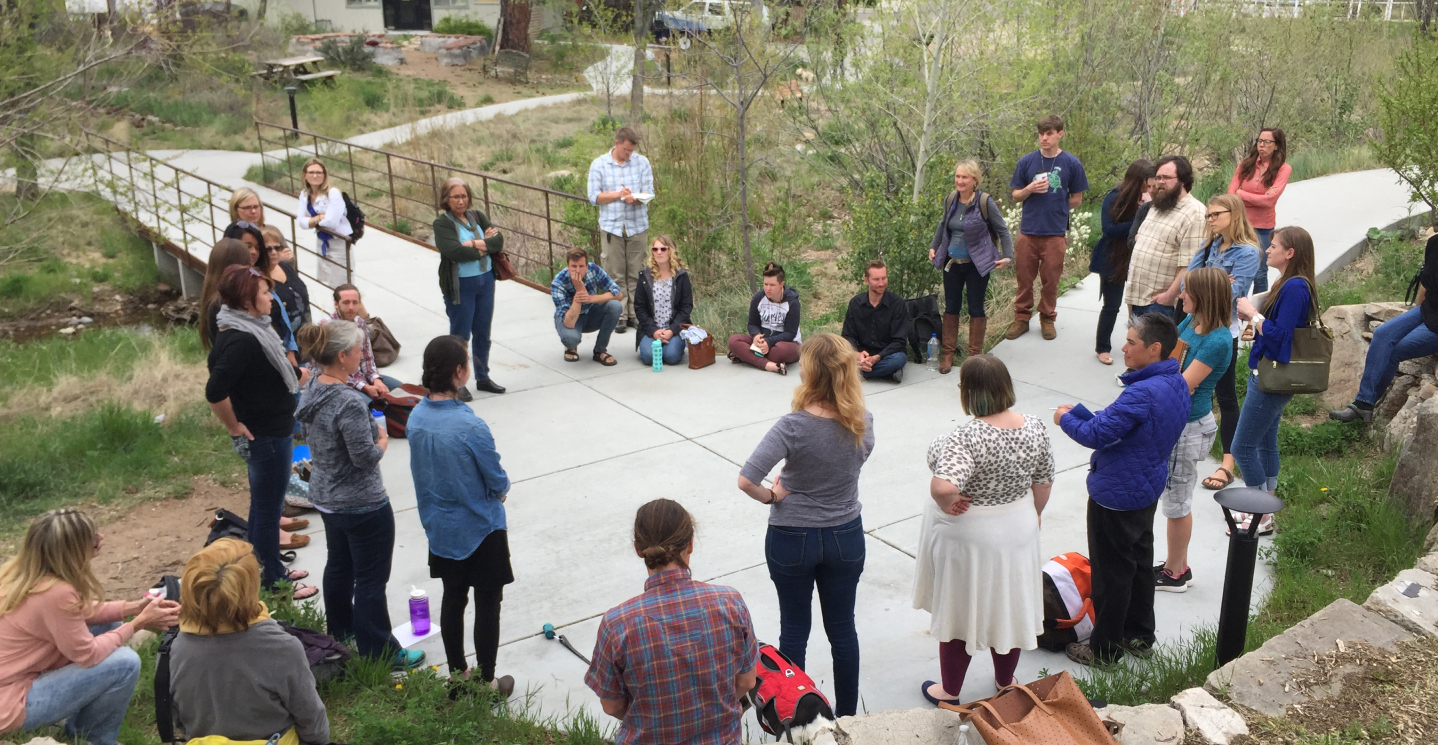 Are you interested in being part of our community?
One thing we all have in common is our passion – passion for helping others, passion for the environment, passion for social justice and a passion for a different kind of learning experience.