Why this program?
With climate change, pollution, and other issues mounting pressure on Earth's natural systems, you want to learn how to best protect them. From science to policy to ethics, you want to examine the role humans play in these systems as both dependents and influencers. And you want to work alongside other informed and active citizens to offer sustainable solutions and lasting relationships between people and nature. You are independent and collaborative, and like hands-on experiences.
---
What can you do with this degree?
With a strong foundation in the natural sciences, ethics, and policy, graduates are well-prepared for any career focused on working towards a more sustainable future. From public and government agencies to private businesses, our graduates are equipped to make an impact wherever they go. Here are just a few examples:
Campaign Organizer/Green Policy Advocate
Community Development
Conservation Biologist
Project Ecologist
High School Teacher
Environmental Analyst
Marine Conservation Program Coordinator
Marine Science Educator
---
What will this program look like?
Whether you are on-campus or online, immerse yourself in our interdisciplinary, integrated, and hands-on program. Learn in some of the most beautiful landscapes in the world, like the Grand Canyon, Norway, Kenya, Costa Rica and Kino Bay, Mexico. Focus on one of four concentrations: Marine Studies, Environmental Education, Conservation Biology, Natural History, and Ecology. Expand your studies by completing required courses through our partners with EcoLeague or CIEL. Use this degree to participate in one our accelerated Master's degrees: Environmental Studies, Resilient and Sustainable Communities, Sustainable Food Systems, or Sustainability Management.
Key program information
Start Date
January 16, 2024
May 21, 2024 (online students only)
Application Deadlines
December 21, 2023
May 1, 2024 (online students only)
Application Checklist
Completed Application
Official transcripts
List of References
Essay
Admissions & Apply
The Environmental Studies BA/BS Program is accredited by Higher Learning Commission of the North Central Association. The Higher Learning Commission has approved Prescott College to offer all of its degree titles via distance education..
Click to view program requirements and academic program information in the Course Catalog.
FACULTY SPOTLIGHT
Mariana Altrichter, Ph.D.
Environmental Studies
Over the past year, Mariana Altrichter, Ph.D. has been working on some more scholarly work and research. Dr. Altrichter and colleagues from Argentina studied the effectiveness of conservation inside Indigenous lands versus private or state-owned land. They conclude that land-tenure security is key for Indigenous territories to reduce forest loss, adding evidence to the importance of securing land-tenure rights of Indigenous communities for conservation purposes. At a regional scale, a large proportion of the remaining forests are Indigenous, and conservation initiatives should be co-developed with locals, respecting their rights, needs, and cosmovisions.
This research was published in the Journal of Global Environmental Change in July 2023. "Indigenous Lands with secure land tenure can reduce forest loss in deforestation hotspots." Read more here.


Restoration Ecology

Students from Prescott College's Restoration Ecology class take on the restoration of Butte Creek on campus to remove elms, an invasive species!
Careers & Opportunities
Career Pathways
The jobs listed below show how versatile our Environmental Studies BA/BS degree is, and how valuable our graduates are:
Audubon Alaska's Director of Conservation Science
Campaign Organizer/Green Policy Advocate
Community Development
Environmental Director
Conservation Biologist
Conservation Director of the Sky Island Alliance
Director of Prescott Creeks
Director of Western Watersheds
Project Ecologist, Author, and Lead Scientist at Earthwatch Institute
Career Planning
Our student success team works with you to map out a plan that works, for your goals and your life. There are many ways to get where you're going, and we've seen it all!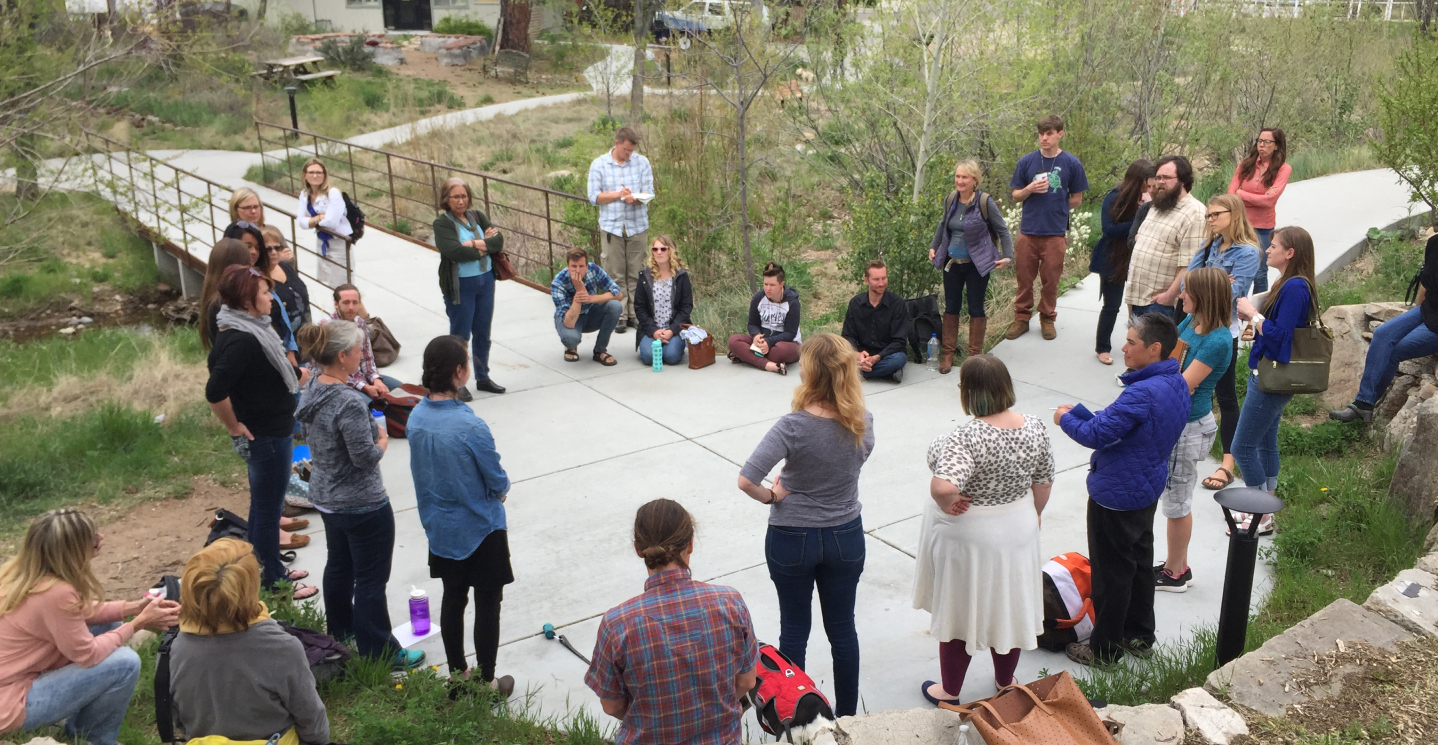 Are you interested in being part of our community?
One thing we all have in common is our passion – passion for helping others, passion for the environment, passion for social justice and a passion for a different kind of learning experience.
Lorem ipsum dolor sit amet, consectetur adipiscing elit. Quisque rhoncus ante lacus, in bibendum turpis facilisis id. Nullam quam tortor, molestie non vestibulum eget, condimentum nec dolor.


Firstname Lastname
Title Lorem Ipsum