Why this program?
You are fascinated by the human mind. You are equally curious how the world around us influences individual human thought, behavior, and interactions with others. You believe that a healthy individual helps contribute to a more just and sustainable world, and visa versa. You therefore want a more holistic approach to Psychology than most colleges and universities offer. You believe this integrated program is the best way to become an effective and positive agent for change.
---
What can you do with this degree?
While becoming a licensed therapist is a common career track for our graduates, many students have found other careers that need the same practical skillsets and holistic mindset.
---
What will this program look like?
Explore emotional, social, cultural, and spiritual aspects of human development while also gaining deep insight into how socioeconomic, political, and environmental systems influence individuals and communities. This kind of integration goes beyond traditional Western views, which narrowly focuses on the person. In our advanced level, cross-pollinate your studies with other departments, and gain first-hand experience in the field. Learn to apply critically and ethically informed psychological knowledge to support individual, societal, and environmental, and organizational wellbeing. Learn to apply scientific thinking to understand and evaluate the quality and value of psychological research, theories, and applications. Learn how to prepare and practice for a therapeutic setting. Learn to communicate effectively for a variety of purposes, using multiple mediums (written, oral, digital media, arts, etc.).
Create your own original concentration, or choose from the following:
Ecopsychology
Expressive Arts Therapy
Holistic Health and Wellness
Sacred Psychology
Key program information
Start Date
August 22, 2023
Application Deadline
Fall 2023
Application Checklist
List of References
Completed Application
Current resume
Official transcripts
Essay (email for details)
Admissions & Apply
The Psychology & Human Development BA Program is accredited by the Higher Learning Commission of the North Central Association. The Higher Learning Commission has approved Prescott College to offer all of its degree titles via distance education.
Click to view program requirements and academic program information in the Course Catalog.
Careers & Opportunities
Career Pathways
With this degree, you fit readily into fields that require deep psychological understanding of human connection to each other and the world around them:
Social/Human Services Worker
Residential Counselor
Psychosocial Rehabilitation Counselor
Victims' Advocate
Disability Policy Worker
Health Educator
Community Service Manager
Human Resource Specialist
Public Relations Specialist
Advertising or Marketing Specialist
Career Planning
Our student success team works with you to map out a plan that works, for your goals and your life. There are many ways to get where you're going, and we've seen it all!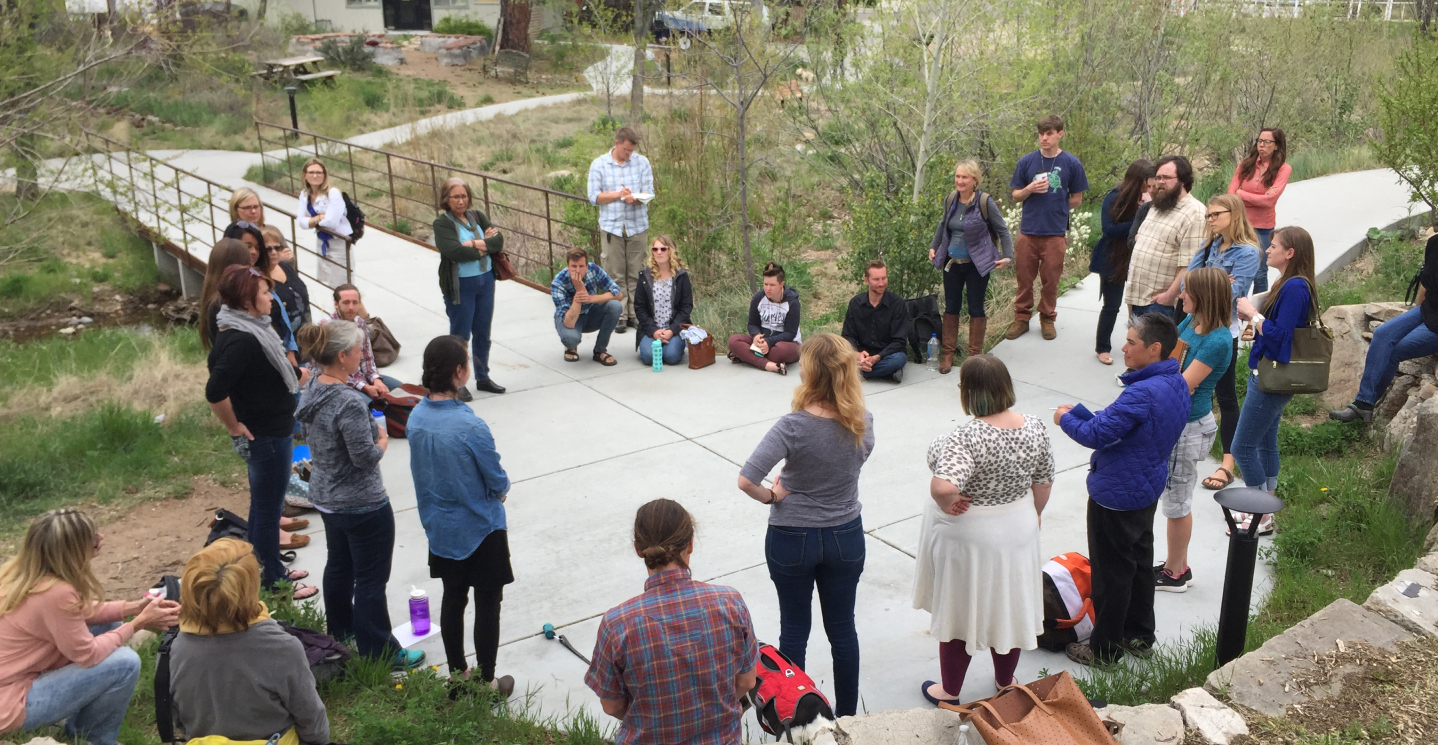 Are you interested in being part of our community?
One thing we all have in common is our passion – passion for helping others, passion for the environment, passion for social justice and a passion for a different kind of learning experience.