Why this program?
You see the world differently. You think critically and act artistically. You know the infinite possibilities that result when real-world issues are approached through creative experimentation. You are interested in more than just the arts and want to develop your skills so you can grow as both an artist and problem-solver.
---
What can you do with this degree?
Because of the interdisciplinary nature of the program, graduates continue on to careers from extremely varying fields:
Photographer
Photojournalist
Graphic Designer
Business Owner
Creative Director
Designer and Production Manager
Digital Arts Teacher
Author
Nature Writer
Travel Writer
Senior Technical Writer
Publications Coordinator
Professor
Director of Arts Education
Museum Aide
Creative Writing Instructor
Contributing News Writer
---
What will this program look like?
Our students engage in self-directed learning and interdisciplinary coursework. Cross-pollinate with other programs to create your own degree such as Nature Writing, Environmental Art, and Photojournalism. Identify and explore the contribution of the arts and humanities to the human experience including historical, social, environmental, religious, and cultural contexts. Study artistic competencies alongside topics such as climate change, social and environmental justice, and psychology. Gain critical technical skills in your discipline as you originate creative work, and hone analytic skills through the study of existing work.
Key program information
Start Date
January 16, 2024
May 21, 2024 (online students only)
Application Deadlines
December 21, 2023
May 1, 2024 (online students only)
Application Checklist
Completed Application
Official transcripts
List of References
Essay
Admissions & Apply
The Arts & Humanities BA/BFA Program is accredited by the Higher Learning Commission of the North Central Association. The Higher Learning Commission has approved Prescott College to offer all of its degree titles via distance education.
Click to view program requirements and academic program information in the Course Catalog.
Careers & Opportunities
Career Pathways
Explore the fields this degree has taken our graduates:
Magazines
Schools
NGOs
Museums
Publishing Firms
Art Therapy Groups
Higher Education
Production Studios
Design Firms
Television and Motion Picture Industry
Advertising Agencies
Book Publishers
Freelance Creative Work
Career Planning
Our student success team works with you to map out a plan that works, for your goals and your life. There are many ways to get where you're going, and we've seen it all!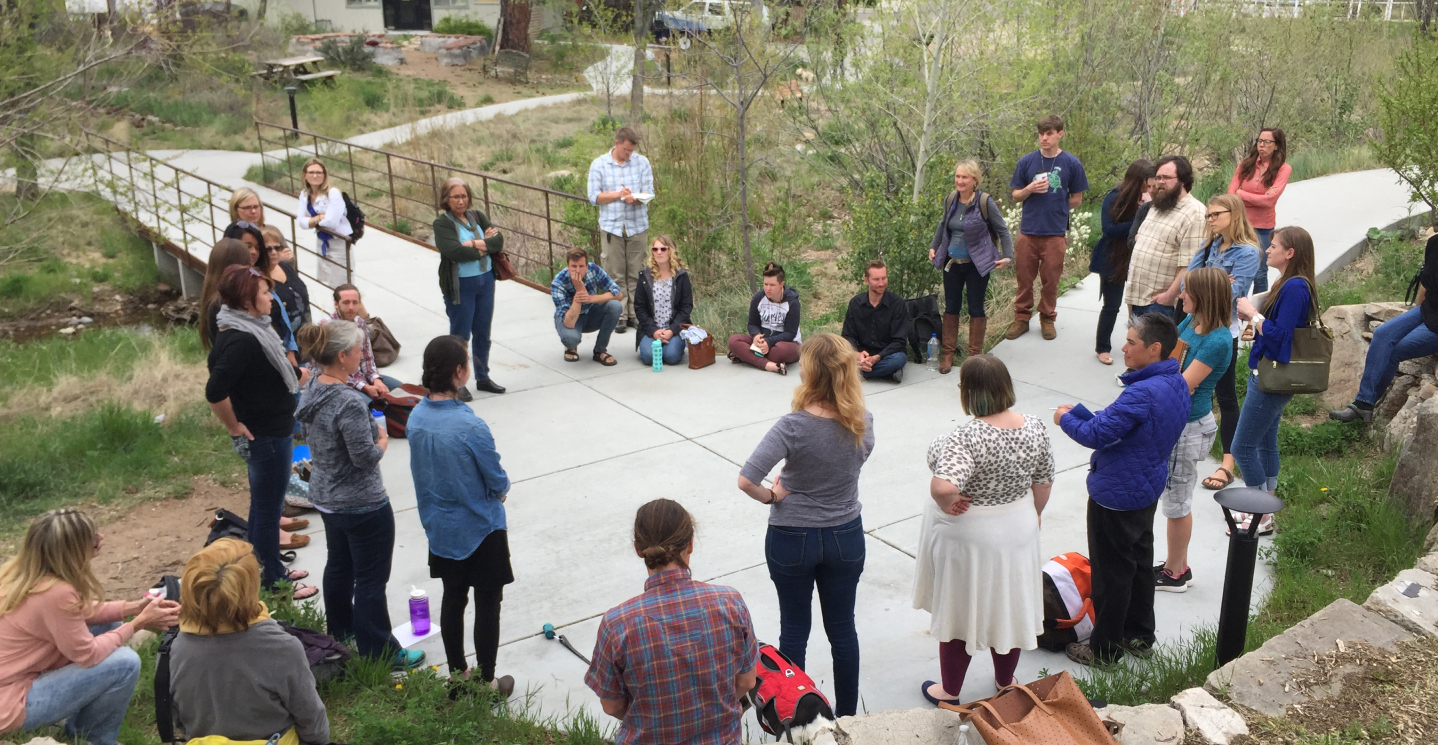 Are you interested in being part of our community?
One thing we all have in common is our passion – passion for helping others, passion for the environment, passion for social justice and a passion for a different kind of learning experience.