Why this program?
The Master of Arts in Education is a non-certification program that prepares students for careers in the broader education industry. Students focus on areas such as educational policy, curricular and instructional design, social justice in education, and culturally responsible pedagogy. The program's flexibility allows students to organize their own course of study and training.
---
What can you do with this degree?
Our graduates work for school districts, colleges and universities, advocacy groups, cities, governmental agencies, public lands, and non-profits. Here are some of their careers:
Curriculum Writer/Specialist
Education Researcher
Classroom Teacher
Higher Education Administrator
Environmental Educator
Education Program Manager
Social Justice Educator
Diversity and Inclusion Trainer
---
What will this program look like?
This program is asynchronous, online, and bioregional, allowing you to complete your degree on your own time, and within the school or community you are already working. Learn from both faculty members and graduate mentors, all experts in their fields. Learn to facilitate instruction with many types of learners, address problems, grow programs, and build curriculum. Study through the decolonization lens that positions culture, power, and societal change relative to education. Specialize in areas like social justice education, early childhood, social and emotional learning, mental health, place-based education, and program leadership. Earn credits with your current employment. Build your resume by working on location at one of our field stations in Kino Bay, Mexico, Tucson, AZ, and Maasailand in Kenya.
Key Program Information
Number of Credits:
36
Cost Per Credit
$598

Start Dates
January 16, 2024

Completed Spring 2024 Application Deadline
December 20, 2023
Admissions & Apply
You have the flexibility to study precisely what inspires you and with the support of our experienced faculty.
Expand your knowledge and explore topics in new ways that will challenge you and ignite your inner scholar.
Master contemporary and foundational knowledge and theory in the student's field of study
Develop of social and ecological literacies, including an understanding and appreciation of the ways humans relate to their own and other cultures, and the impact this relationship has on the your field of study and professional practice.
Integrate theoretical and practical aspects of the field.
Demonstrate written and oral communication skills that are informed, scholarly, and passionate.
The Master of Arts in Education Program is accredited by the Higher Learning Commission of the North Central Association. The Higher Learning Commission has approved Prescott College to offer all of its degree titles via distance education.
Click to view program requirements and academic program information in the Course Catalog.
Careers & Opportunities
Career Pathways
The Master of Arts in Education degree leads to so many possibilities. Here are just a few:
Curriculum Writer
Education Researcher
Classroom Teacher
Higher Education Administrator
Environmental Educator
Social Justice Educator
Diversity and Inclusion Trainer
Career Planning
Our Career Services team works with you to map out a plan that works for your goals and your life. There are many ways to get where you're going, and we've seen it all!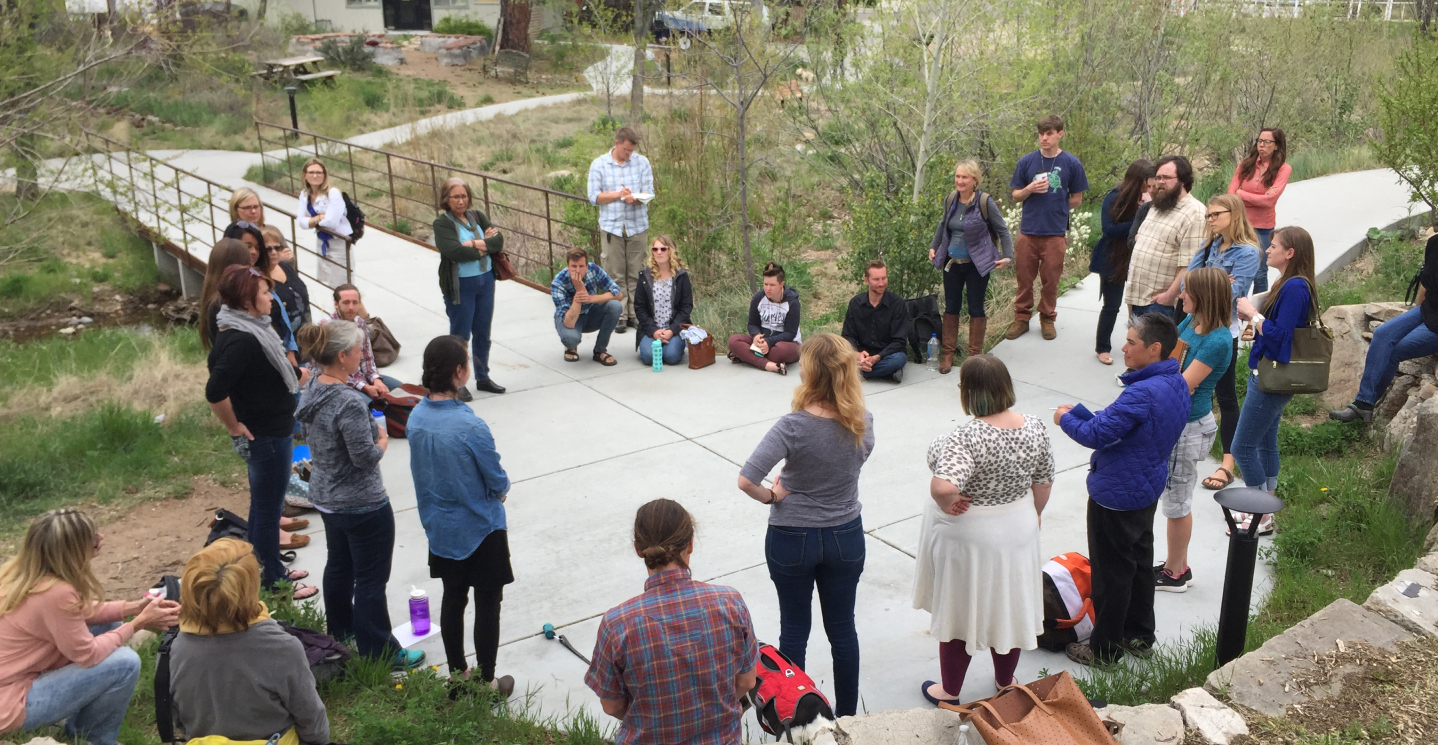 Are you interested in being part of our community?
One thing we all have in common is our passion – passion for helping others, passion for the environment, passion for social justice and a passion for a different kind of learning experience.