Why this program?
You are passionate about conservation, and you are dedicated to the preservation of our environment, ecosystems, and all living things that rely on them. You are eager to tackle the the environmental and ecological issues that affect us all. You are persistent in the vital and urgent task to reduce human impact on ecosystems and adapt to rapid change. Whether you're starting out or a working professional, our program prepares you well.

From policy, ethics, and natural history to conservation, restoration, and adaptation, environmental issues cross many disciplinary boundaries; understanding these varied perspectives is increasingly important as we learn to live sustainably on this planet in an age of climate disruption. The bioregional focus of the program helps connect students to their local natural and human communities, enabling them to go beyond a conventional education and learn to identify and solve problems at multiple scales. Its applied emphasis on practical and local application of knowledge prepares students for professional work, creating opportunities for networking. The degree provides breadth through the common core, as well as depth in their choice of concentration.
---
What can you do with this degree?
This program is ideal for those who want to help meet the challenges of our time, whether they are working professionals, career changers, or just starting out. From wildlands conservation and ecological restoration to policy making and behavior economics, you emerge a multi-faceted problem solver with extensive knowledge and deep experience, so you can affect lasting change through whatever discipline suits you.
---
What will this program look like?
This bioregional program gives you the expertise in environmental issues and apply it directly to your own community. The cohort-based program is comprised of six foundational courses. Choose from three areas of concentration-Conservation Biology, and Environmental Communication- or create your own. Gain first-hand, real-world experience through local implementation, so you can acquire the credentials needed to land securely in your career. Develop and deepen your network, whether you're starting out, coming from another field, or growing in your current position
Admissions Information
Number of Credits
36

Cost Per Credit
$774

Start Dates
August 22, 2023
Completed Fall 2023 Application Deadline
August 9, 2023
Application Checklist
Completed Application
personal statement
Current resume
Official transcripts
List of References

Key Program Information
The MS in Environmental Studies begins with a core of six courses that establish a foundation based in climate science, policy, ethics, history, ecology. and leadership.
Students develop specific depth through their choice of concentration: Conservation Biology, Environmental Communications, or a Self-designed path developed in collaboration with the program director. Your concentration will consist of 12 credits, combining required context courses and supporting electives.
Students will also complete a Practicum (3 credits) and a Thesis or a Capstone Portfolio before graduating. This program is designed to be completed in two years.
The Environmental Studies MS Program is accredited by the Higher Learning Commission of the North Central Association. The Higher Learning Commission has approved Prescott College to offer all of its degree titles via distance education.
Click to view program requirements and academic program information in the Course Catalog.
Careers & Opportunities
Career Pathways
Our graduates go onto fulfilling careers of leadership in their communities and beyond, where they can lead the way to lasting change. Some careers include:
Wildlife Biologist
Wilderness Ranger
Science and Education Director
Regional Planner
Wildlife Care Manager
Visitor Services Specialist
EPA Tribal Coordinator
Resource Manager
Environmental Science Educator
Conservation Director
Forest Service Researcher
Career Planning
Our Career Services team works with you to map out a plan that works for your goals and your life. There are many ways to get where you're going, and we've seen it all!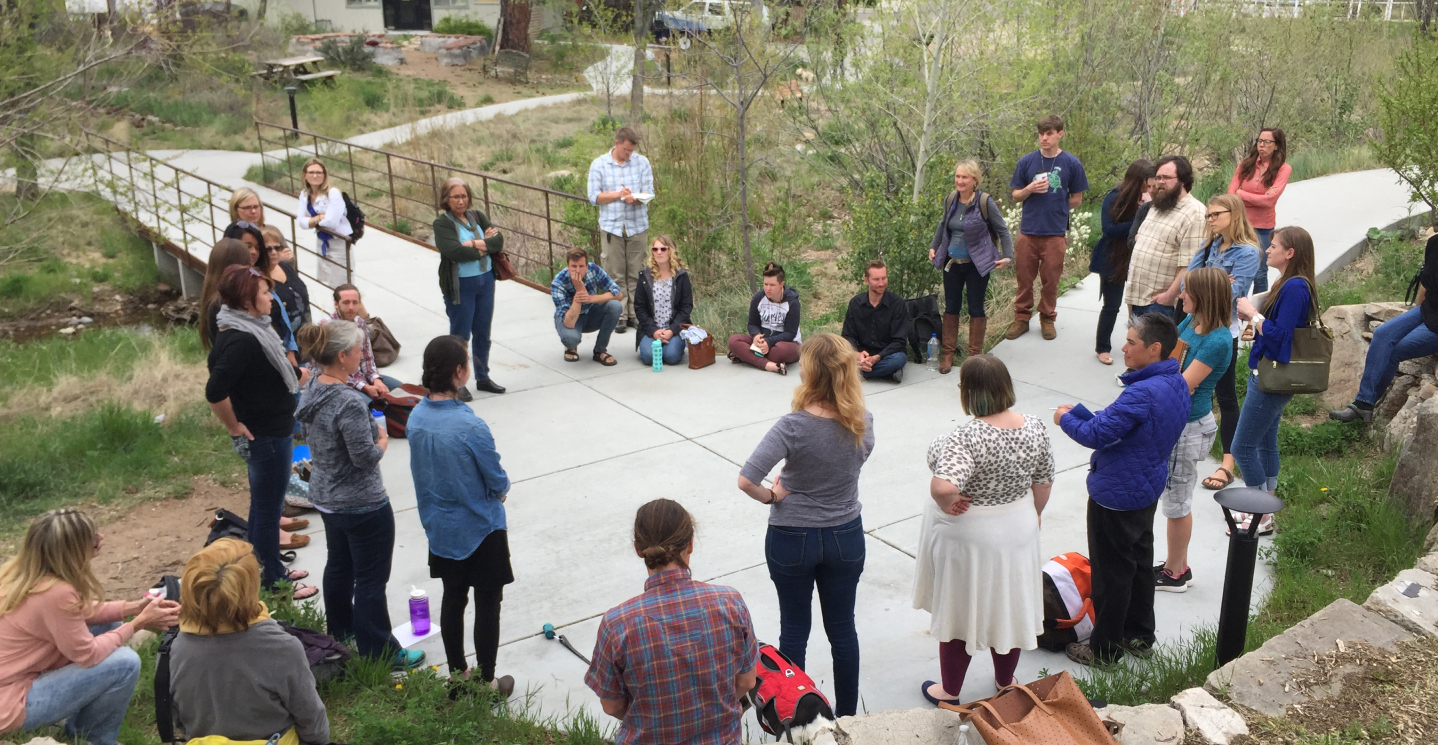 Are you interested in being part of our community?
One thing we all have in common is our passion – passion for helping others, passion for the environment, passion for social justice and a passion for a different kind of learning experience.