Why this program?
A Bachelor of Arts and Sciences in Interdisciplinary Studies will allow you to craft your education around varied interests and passions. You'll be empowered to blend courses from multiple disciplines, providing you with boundless opportunities to explore and discover what inspires you. By bridging together knowledge from various fields you'll graduate with a solid understanding of how the world is interconnected and you'll be prepared to tackle the challenges of the 21st Century.
---
What can you do with this degree?
Here are examples of career paths that some of our student and alumni have pursued.
Life Coach
Healing Arts Practitioner
Outdoor Program Facilitator
Community College Instructor
---
What will this program look like?
Many students pursuing a degree in Interdisciplinary Studies incorporate transfer courses. The following categories serve as guides for Admissions and Advising Staff to evaluate student transcripts in order to use reciprocal courses from other institutions to meet the requirements.
Students learn the skills to:
Develop linkages between their interdisciplinary intellectual inquiries and their own ethnic positions in terms of contemporary challenges facing diverse individuals, communities, and societies.
Integrate arts and science knowledge, methods, and modes of thinking drawn from two or more disciplines relative to complex problems and intellectual questions.
Apply approaches derived from an area of primary focus to complex interdisciplinary paradigms.
Key program information
Start Date
January 16, 2024
May 21, 2024 (online students only)
Application Deadlines
December 21, 2023
May 1, 2024 (online students only)
Application Checklist
Completed Application
Official transcripts
List of References
Essay
Admissions & Apply
The Interdisciplinary Studies BA/MS Program is accredited by Higher Learning Commission of the North Central Association. The Higher Learning Commission has approved Prescott College to offer all of its degree titles via distance education..
Click to view program requirements and academic program information in the Course Catalog.
Careers & Opportunities
Career Pathways
The jobs listed below show how versatile our Environmental Studies BS degree is, and how valuable our graduates are:
Assistant Professor of Biology
Audubon Alaska's Director of Conservation Science
Campaign Organizer/Green Policy Advocate
Community Development
Environmental Director
Conservation Biologist
Conservation Director of the Sky Island Alliance
Director of Prescott Creeks
Director of Western Watersheds
Project Ecologist, Author, and Lead Scientist at Earthwatch Institute
Career Planning
Our student success team works with you to map out a plan that works, for your goals and your life. There are many ways to get where you're going, and we've seen it all!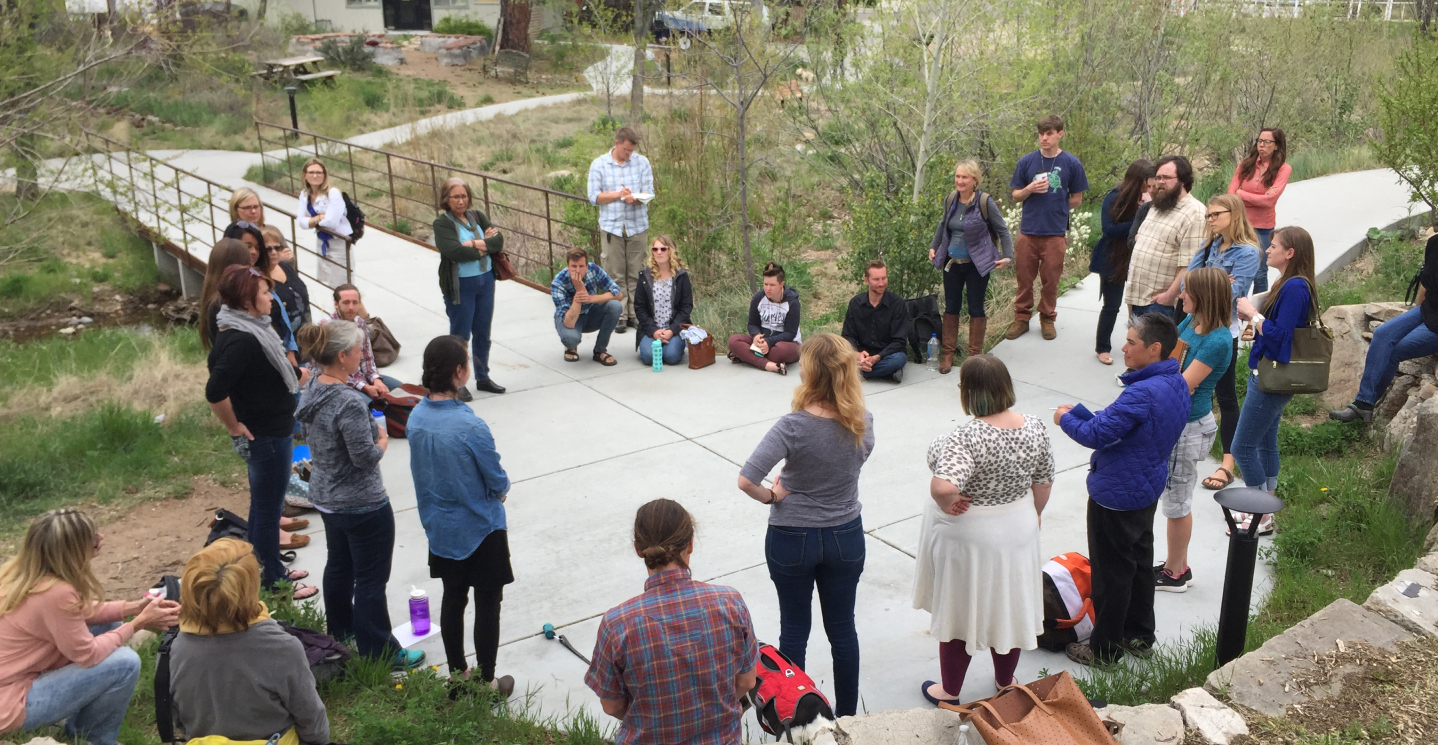 Are you interested in being part of our community?
One thing we all have in common is our passion – passion for helping others, passion for the environment, passion for social justice and a passion for a different kind of learning experience.