Why this program?
The Dual MBA/Master's in Sustainable Food Systems develops and empowers change agents with knowledge and skills. Cultivating leaders who drive positive global change, the program seamlessly merges sustainable food systems expertise and sustainable organization management practices.
This program allows you to not only embrace food systems complexity to support equity in the food system, but also master foundational management techniques vital for success across business, nonprofits, and government organizations associated with food systems.
Transform your intent into action, aligning sustainable practices with competitive advantages. Collaborate and build diverse networks to shift systems toward sustainable and transformative change. This can be your journey to build a successful career while revolutionizing industries, communities, and the world.
---
What can you do with this degree?
With both a business and graduate degree under your belt, fulfilling careers are plentiful. Some examples are:
Farm Manager
Food Business Incubator/Community Kitchen Manager
Corporate Social Responsibility (CSR) Manager
Social Entrepreneur for Sustainable Food Startups
Restaurant Management
Sustainable Food Supply Chain/Sourcing Manager
Food Product Development Manager
Sustainable Food Retail Consultant
Food-based Impact Investment Analyst
Nonprofit Leadership in Sustainable Food Organizations
Sustainability Officer for Food Companies
Food Waste Reduction Specialist
Sustainable Food Marketing Specialist
Sustainable Product Manager
---
What will this program look like?
This pioneering program converges sustainable food systems expertise with sustainable management skills and knowledge, cultivating adept leaders. The program integrates sustainable management across environmental, social, and governance actions, securing competitive advantages. Rooted in equity, sustainability, and interdisciplinary knowledge, the curriculum hones skills, fosters support, and builds diverse networks.
Students emerge with expertise that supports the creation of sustainable food systems, resilient economies, and restorative natural ecologies. Responding effectively to justice, equity, diversity and inclusion challenges is emphasized. Mastery in organizational disciplines, leadership, marketing, operations, accounting and finance is a program hallmark. As the final stage, a distinctive and personalized Capstone project seamlessly melds sustainable food systems with organizational leadership, yielding graduates accomplished in management and sustainability, able to guide teams toward improved outcomes.
Asynchronous and flexible, the program awards two degrees in less time than obtaining them independently (only 45 credits for both Master's degrees). The dual MBA/MSFS degree program continues to foster visionary change agents equipped to build successful food-associated careers that drive impactful transformation in organizations of all types and sizes.
Key Program Information
Number of Credits
45

Cost Per Credit
$774
Start Date
August 2024
Admissions & Apply
This distinctive program offers a dual degree in a minimum of 45 credits–an amazing value for someone interested in making a difference in sustainable food systems through the lens of business.
A dual degree is highly sought after by employers. Individuals with this unique degree have a breadth of understanding of food systems knowledge and how to impact change in areas like policy, food justice and sustainability, with the added principal MBA skills in impact measurement, marketing, leadership, ESG and triple bottom line performance.
The MBA/Sustainable Food System MS Dual Degree program is accredited by the Higher Learning Commission of the North Central Association. The Higher Learning Commission has approved Prescott College to offer all of its degree titles via distance education.
Click to view program requirements and academic program information in the Course Catalog.
Careers & Opportunities
Career Pathways
The MBA/Sustainable Food Systems MS degree leads to so many possibilities. Here are just a few:
Food Policy Director/Analyst
Restaurant Manager/Owner
Nonprofit Management / Executive Director
Value Chains / Sustainability Advisor
Entrepreneur
College professor
Consultant
Career Planning
Our Career Services team works with you to map out a plan that works for your goals and your life. There are many ways to get where you're going, and we've seen it all!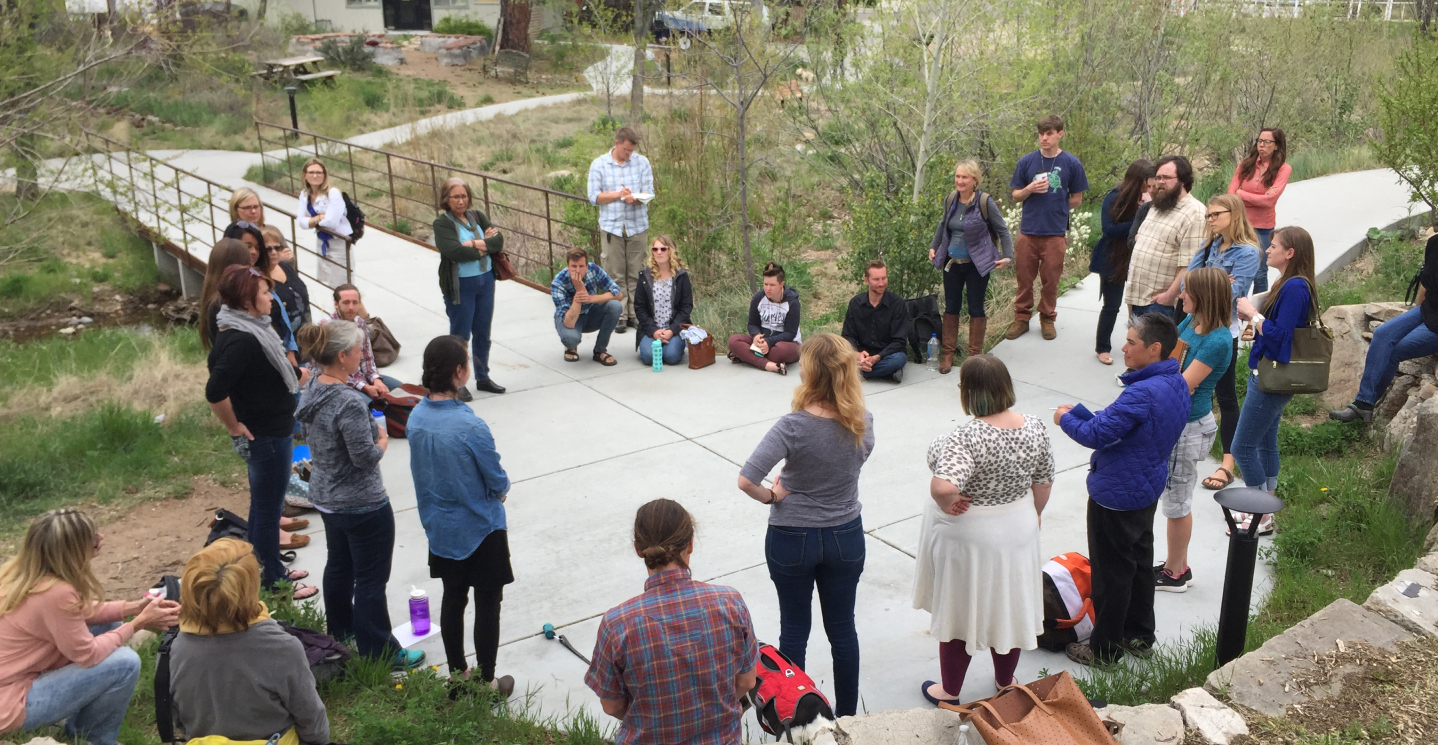 Are you interested in being part of our community?
One thing we all have in common is our passion – passion for helping others, passion for the environment, passion for social justice and a passion for a different kind of learning experience.