Why this program?
Become an effective agent of food change. You believe that your place is right where you are, you just need a deeper, more robust understanding, knowledge base, and skillset to further yourself and the communities you serve. You believe in the right of every person to have food security. You believe that solutions can and must be sustainable and beneficial for all. Recognizing the unique and complex role food systems play in supporting human health and wellbeing, environmental resiliency, economic equity, and social justice, the MSFS program offers three optional concentrations: Sustainable Diets and Biodiversity, Food Justice, and Food Entrepreneurship.
---
What can you do with this degree?
Graduates are regularly already in their field, and in the community they wish to serve. Here are just a few careers where our students have landed:
Registered Dietician
Non-profit Leadership
Value Chain Specialist
Farm or Community Garden Manager
Food Educator
Agro-tourism Coordinator
Food Policy Analyst
Local Food Management
Corporate Food Sustainability Specialist
Food Systems Communications Manager
Food Journalism/Social Media Food Systems-based Content Creator
---
What will this program look like?
The Master of Science in Sustainable Food Systems is an experience that combines a vibrant online learning environment with the skills, support, knowledge, and networks to help students become leaders in the movements to establish food justice, strong regional food economies, sustainable diets and health, food policy, biodiversity and climate resilience, restorative agroecological approaches to food production, and many other associated career pathways. The program centers equity, sustainability, and knowledge diversity with a common core of courses designed to be completed in one to two years, depending on the student's chosen pace. All students complete a final Capstone project.
Key Program Information
Number of Credits
36

Cost Per Credit
$774

Start Date
August 2024
Admissions & Apply
We recognize that people working in changing food systems tend to be rooted in place, and the MSFS program allows students to remain committed to their communities and professions. Not only do students explore their own bioregional foodsheds, but they also contrast their findings with students from other parts of the U.S. and abroad, enhancing their understanding of food system dynamics and leverage points for change.
Your course assignments have you applying the skills and knowledge you acquire and engaging with one another and your instructors in asynchronous discussions. Discussions and course assignments are intended to be tailored to your specific area of interest in food systems and your bioregion providing you with the opportunity to also learn about your peers' bioregions and food systems interests.
The Sustainable Food System MS Program is accredited by the Higher Learning Commission of the North Central Association. The Higher Learning Commission has approved Prescott College to offer all of its degree titles via distance education.
Click to view program requirements and academic program information in the Course Catalog.
STUDENT SPOTLIGHT
Robbi Mixon
MS in Sustainable Food Systems
Robbi Mixon has spent the last decade working with producers in Homer, running the local farmers market, and launching the Alaska Food Hub. She joined the Alaska Food Policy Governing Board three years ago, hoping to represent the interests of farmers and fishers on the Kenai Peninsula. Hear more in the Season 3, episode 5 of The Capstone podcast.
Careers & Opportunities
Career Pathways
Sustainable Food Systems MS degree leads to so many possibilities. Here are just a few:
Nutrition Educator
Nonprofit Management/Executive Director
Community or Educational Farm Manager/Director
Value Chains /Sustainability Advisor
Food Policy Director/Analyst
Career Planning
Our Career Services team works with you to map out a plan that works for your goals and your life. There are many ways to get where you're going, and we've seen it all!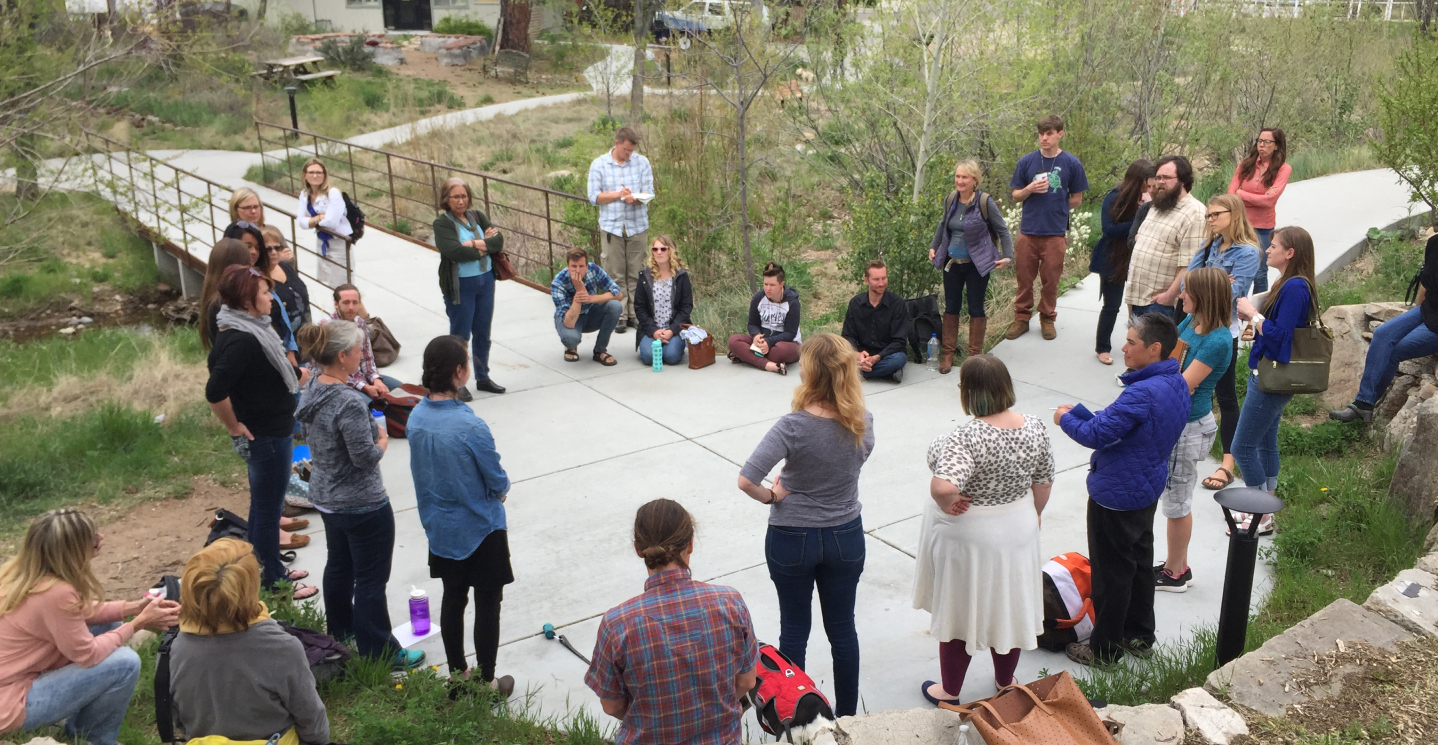 Are you interested in being part of our community?
One thing we all have in common is our passion – passion for helping others, passion for the environment, passion for social justice and a passion for a different kind of learning experience.