Why this program?
You believe that healthy communities are the key to a just and sustainable world. You want to learn how to design, enhance, or restore resilient and vibrant communities. You want to learn how different communities work: how they face struggles and solve problems current and future, how they strive to provide for everyone regardless of circumstance, and how they intersect with government and organizations to obtain the services they need to navigate challenges and seize opportunities. You are an empathetic problem solver, and you believe in the power of both high-level thinking and on-the-ground elbow grease.
---
What can you do with this degree?
Many of our students go on to study at the graduate level (including our accelerated pathways in graduate programs such as Resilient and Sustainable Communities, Sustainable Food Systems, or Sustainability Management.). Others choose to start their fulfilling careers, landing positions such as Community Program Director and Community Mentor.
---
What does this program look like?
Whether on campus or online, this undergraduate program well-equips you with both a global perspective and the ability to make real-world impact. Develop a holistic understanding of human systems and ecology throughout the world. Analyze essential functions of communities at various levels of development and scales. Research, develop, and assess approaches for addressing these challenges. Learn to create sustainable, resilient, and socially just communities. Evaluate environmental, social, and economic challenges that communities face at multiple scales. Spotlight a particular community, study its physical and natural environments, values, practices, needs, and access points to relevant government and private enterprises whose activities affect its well-being. Your degree culminates in a Senior Capstone Project based around the real needs of a community of your choice. At every level, hone an invaluable skillset of problem-solving, effective communication, community engagement, and inclusive group facilitation.
Key program information
Start Date
January 16, 2024
May 21, 2024 (online students only)
Application Deadlines
December 21, 2023
May 1, 2024 (online students only)
Application Checklist
Completed Application
Official transcripts
List of References
Essay
Admissions & Apply
The Bachelor of Sustainable Community Development is accredited by Higher Learning Commission of the North Central Association. The Higher Learning Commission has approved Prescott College to offer all of its degree titles via distance education.
Click to view program requirements and academic program information in the Course Catalog.
Careers & Opportunities
Career Pathways
The jobs listed below show how versatile our Bachelor of Arts in Sustainable Community Development is and how valuable our graduates are:
Community Program Director
Community Mentor
City Planner
Ecological Designer
Aid worker
Outreach and Education Coordinator
Resilience Specialist
Human Services Program Planner
Environmental Scientist
Career Planning
Our student success team works with you to map out a plan that works, for your goals and your life. There are many ways to get where you're going, and we've seen it all!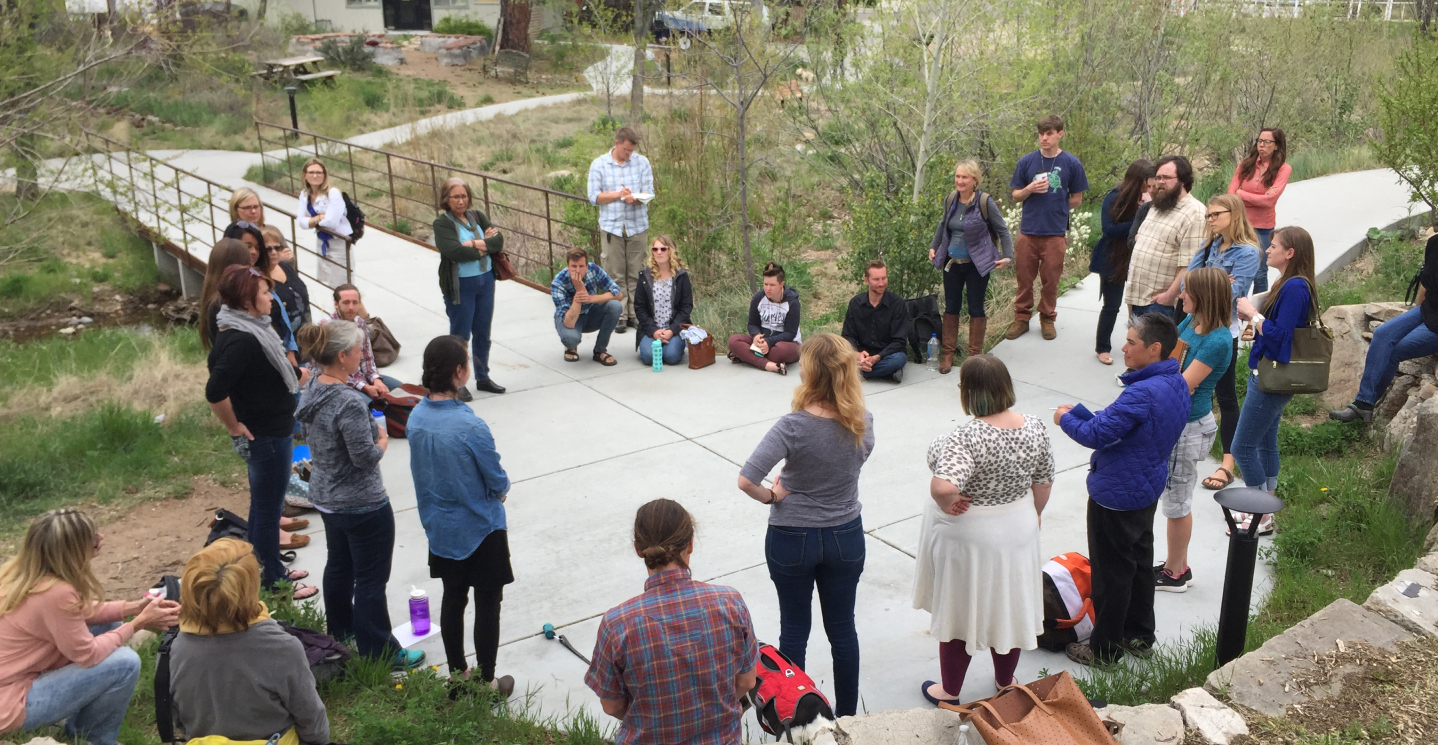 Are you interested in being part of our community?
One thing we all have in common is our passion – passion for helping others, passion for the environment, passion for social justice and a passion for a different kind of learning experience.