Why this program?
As the world rapidly changes, you see the need for communities to change just as quickly, so they can grow and thrive no matter what the future brings. You want to create solutions that place fewer demands on limited resources. You want to help create systems so people can adapt intelligently to growing climate concerns and inequalities in wealth and resource distribution. You want to not only create and implement these new solutions into your own community, you also want to advocate these changes, to show all communities how they could -and must- function better.
---
What can you do with this degree?
Graduates are already in the community they wish to serve. Here are just a few careers our students have chosen to pursue with this degree.
• Sustainability Director
• Resilience Analyst
• State or Federal Administrator
• Economic Development Coordinator
• Media and Communications Specialist
• Educator
• Nonprofit Organization Professional
---
What will this program look like?
Asynchronous and bioregional by design, our program helps you apply your knowledge directly into your community, in real time, on your own timetable. From urban areas to small towns, rethink traditional approaches to providing food, energy, transportation, and effective governance in response to the climate crisis, and rapid environmental and economic changes. Gain vital and effective training in sustainability and resilience planning, energy systems, climate science, land-use policy, social equity, food systems, and leadership. Engage with your community stakeholders and other dedicated professionals to affect change. Make real-world contributions through applied assignments and capstone projects. Learn from internationally renown and dedicated professors. Choose electives from our other graduate programs to add dimensionality and focus to your degree.
Admissions Information
Number of Credits
36

Cost Per Credit
$774

Start Dates
August 22, 2023
Completed Fall 2023 Application Deadline
August 9, 2023
Application Checklist
Completed Application
personal statement
Current resume
Official transcripts
List of References

Key Program Information
At the heart of this program is the need to create communities that are resilient enough to adapt to changing conditions, and sustainable enough to reduce their impacts on other species, populations, and future generations.
You will be able to synthesize the knowledge necessary to plan sustainable and resilient communities, including land- use policy, energy production, food systems, resource management, and their local natural history in preparation for creating actionable plans for communities in their bioregion.
You will develop a suite of sophisticated skills related to applying theoretical knowledge to problem-solving in a community.
You will be able to evaluate the specific challenges that a community faces—environmental, as well as economic, social, and political—in becoming more sustainable and resilient, and to research and develop effective approaches for addressing these challenges.
Learn to help create revitalized, sustainable, and more resilient and socially just communities by developing their skills in stakeholder engagement, leadership, and group organization.
The Resilient and Sustainable Communities MS Program is accredited by the Higher Learning Commission of the North Central Association. The Higher Learning Commission has approved Prescott College to offer all of its degree titles via distance education.
Click to view program requirements and academic program information in the Course Catalog.
Careers & Opportunities
Career Pathways
Resilient and Sustainable Communities MS degree leads to so many possibilities. Here are just a few:
•Sustainability Director
•Resilience Analyst
•State or Federal Administrator
•Economic Development Coordinator
•Media and Communications Specialist
• Tribal Coordinator
• Grant Project Officer
• US EPA Energy and Sustainability Manager
• Climate Editor/Report
• Resilience Analyst
• State of Federal Administrator
• Educator
• Nonprofit Organization Professional
Career Planning
Our Career Services team works with you to map out a plan that works for your goals and your life. There are many ways to get where you're going, and we've seen it all!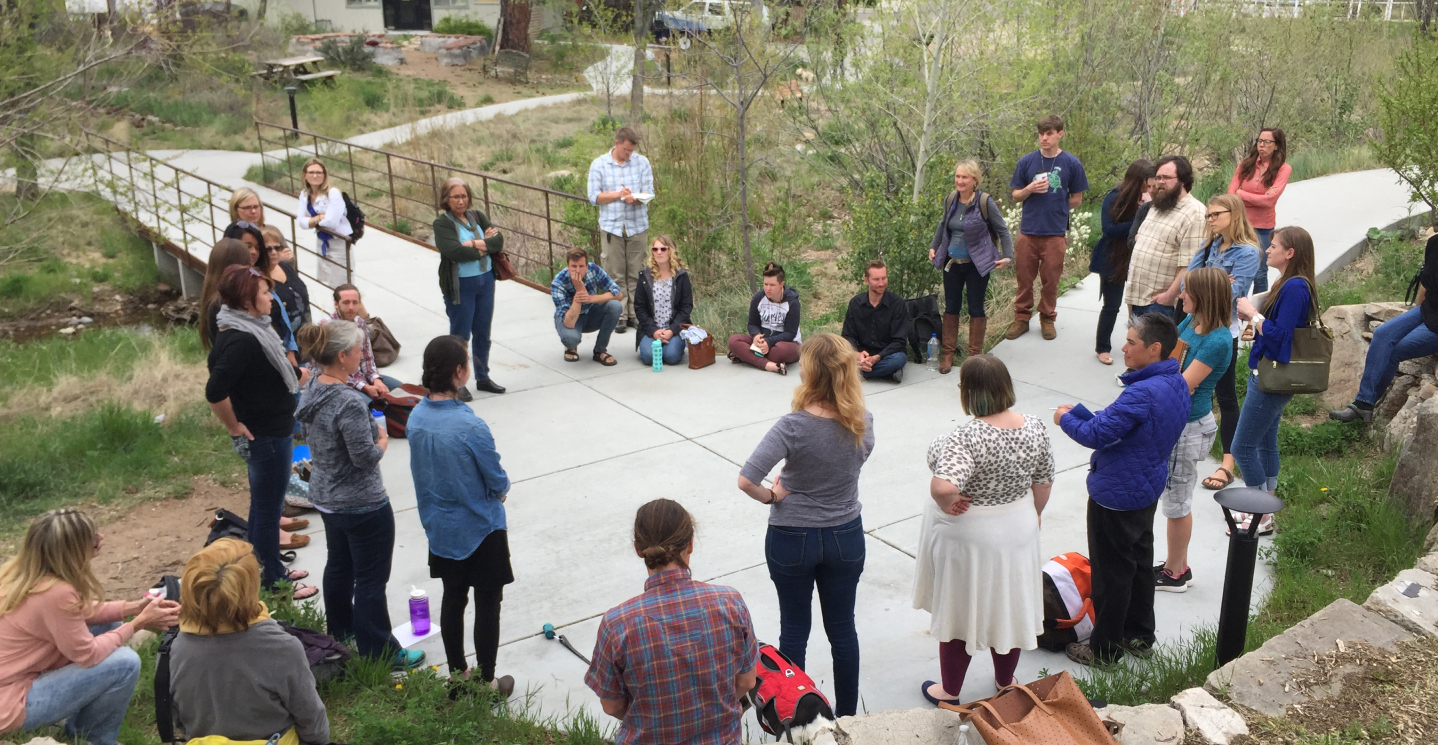 Are you interested in being part of our community?
One thing we all have in common is our passion – passion for helping others, passion for the environment, passion for social justice and a passion for a different kind of learning experience.